We've recently updated a few pages to be more cohesive with our website and most importantly, to make your Mailock web journey even easier and more enjoyable!
Notable pages that have changed are the 'Sign in' and 'Compose' screens.
Our new sign in screen looks as follows: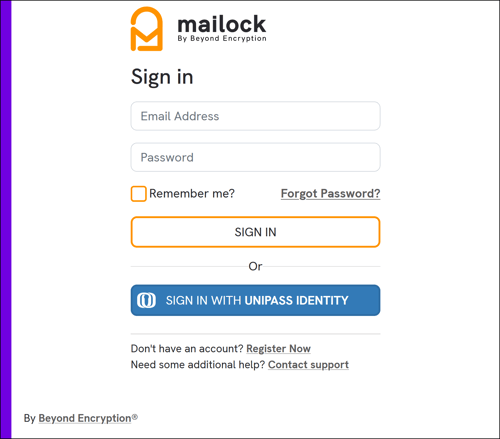 You'll still be signing in the same way, using your email address and password.
If you use Unipass, you'll be selecting the sign in with Unipass Identity button.
Once logged in, it'll look a little different, as shown below with our Mailock and Unipass Mailock examples. Everything you need has moved over to one easily accessible panel on the left.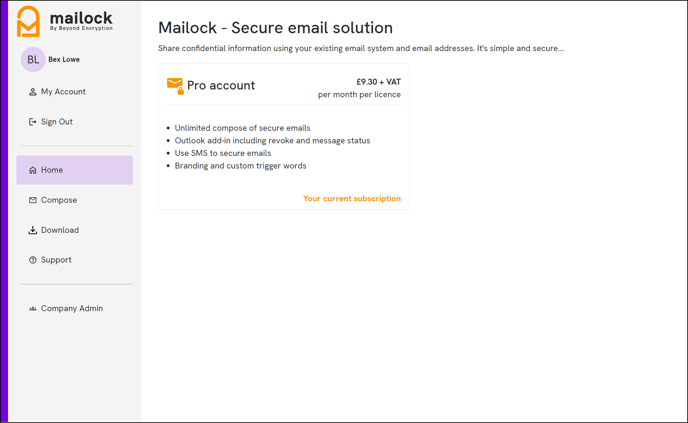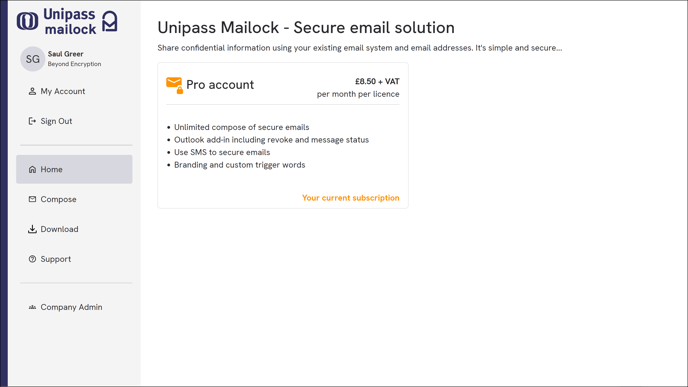 The 'Compose' button on the panel takes you through to the secure email screen and you'll be able to compose and send your messages. Here's how composing a message now displays for Mailock and Unipass Mailock: