If you've received a secure message, clicked on 'Read my message' and are taken to a screen like the one below, then you already have an account with us and will need to sign in to see your message.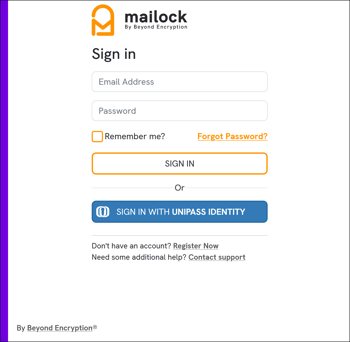 If you have a Unipass Mailock account or a Mailock account with a Unipass ID linked please click here for further assistance signing in.
If you don't have Unipass you'll be signing in with your Mailock account, under the 'Sign in' section.
Signing in using Mailock credentials
Enter your email address, password and tick 'Remember me?' if you'd like your log in details saved. If you're not sure of your password there is a 'Forgot Password' link you can use to reset it.
Next, click on 'Sign In'. This may take you through to your message or you may be asked to confirm your identity – this depends on whether you've been asked a security question by the sender before, or if the sender has decided to use the identity check for this email.
If you see a screen like the below example, you will need to answer a unique security question, set by the sender, which can only be answered correctly by you. The answer may be personal to you or shared over the phone or by text. Anyone else who has intercepted your email wouldn't know the answer and so couldn't read your message.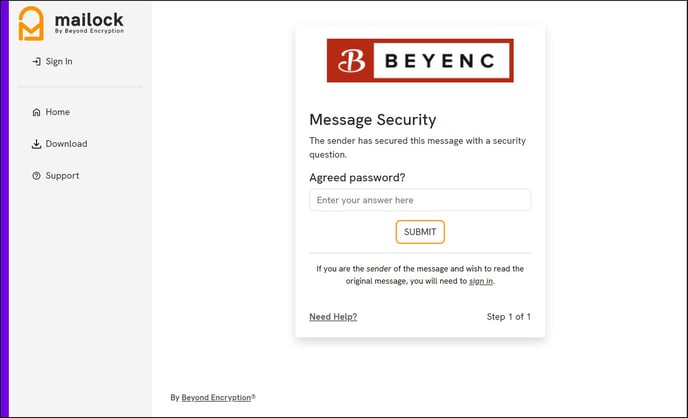 Enter your answer and click on 'Submit' and you should see the contents of your secure email, like our example below. If you're unsure of the answer to your security question, please check with your sender and they'll be able to confirm what they have set.
If your sender hasn't created a security question and answer but has protected using SMS instead and you have received a text with a code, further details can be found here on how to access your secure email.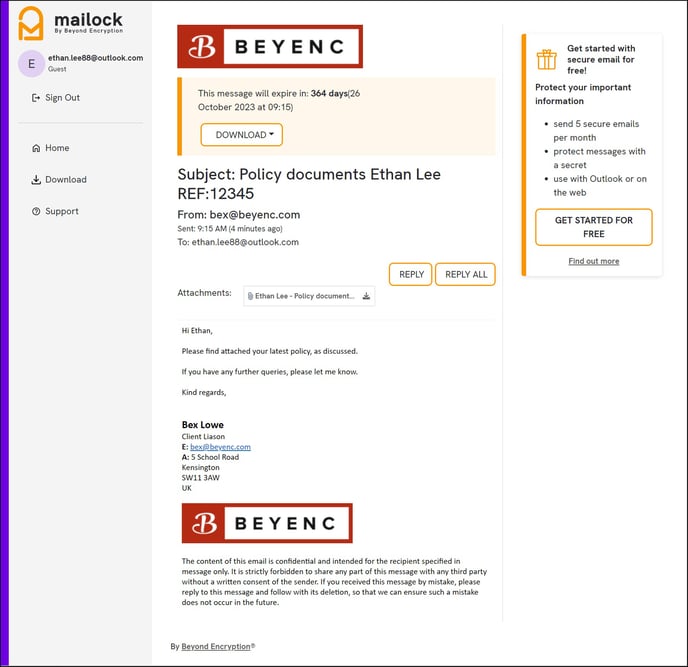 If you would like to reply securely to the sender click on the 'Reply' button at the top right of the screen. For more details and a guide to replying to your sender, please click here