It's possible to add a phone number to your account, which will be used for account recovery if you have forgotten your password and no longer have access to your registered email address. Your number won't be used for any other purposes.
Start by clicking here. After signing in you'll be taken to the screen, as shown below, where you'll need to:
A. Enter your mobile number
B. Click on 'Get code'
An SMS will be sent to your phone with a 6-digit verification code and you'll be presented with the 'Verify phone number' screen, as shown below.
C. Enter the code from the SMS
D. Click on 'Verify'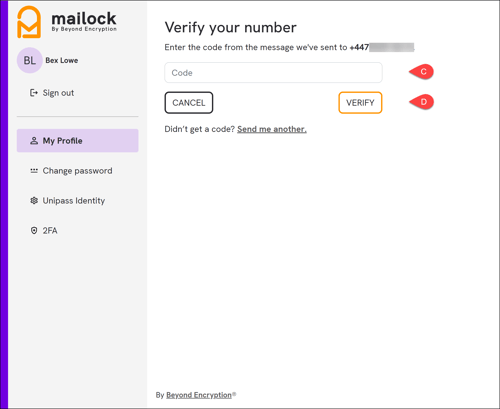 Next you'll be taken to your account profile screen, like the image below, which now displays your linked number. You can use the buttons at the bottom right to change (E) and delete (F) your account recovery number, if needed.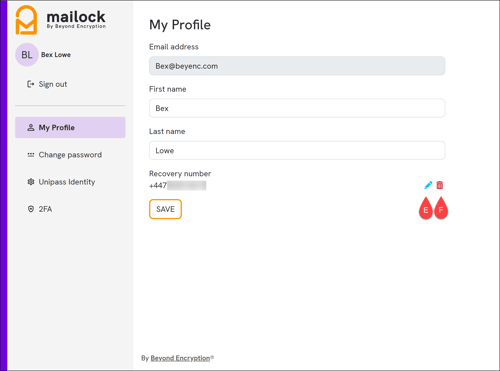 Click on 'Sign out' at the top left and close the browser window to finish.