The 'Domains' tab within 'Company Settings' provides the opportunity to configure the domains from which you will allow your users to send secure emails and thus prevent any of your company users from linking private email addresses and sending secure emails from them if you don't want them to.
Starting off within the Domains tab, you'll see a screen like the one below. It'll list any current domains added and if the feature is turned on or off. To add a domain click the 'Add Domain' button, as shown in the example below: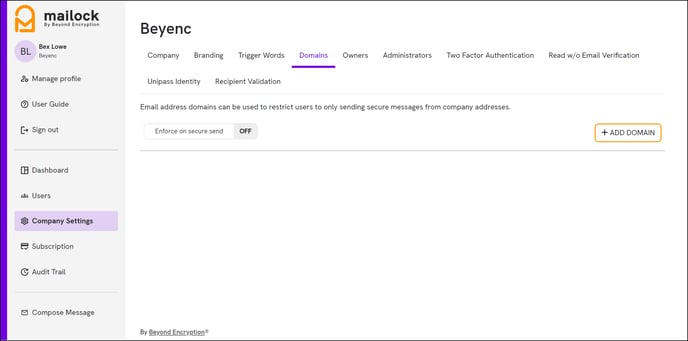 Enter your domain, we've used our example as below, and click the 'Add' button to commit your changes.
Tip: Select the 'Add another' checkbox if you have more than one domain to add. Note that the general format of an email address is 'local-part@domain' and that only the domain element e.g. 'beyenc.com' is required.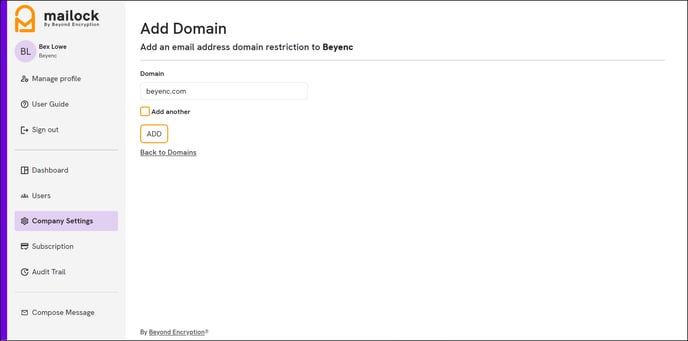 You should receive a message, like the one below, if your requested domain has been added successfully.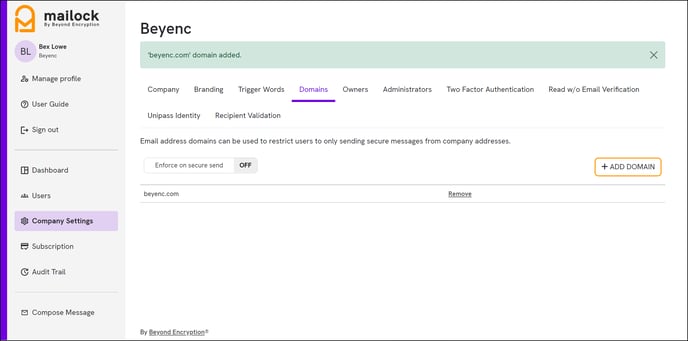 After you've added your domain(s) click on 'Enforce on secure send' to turn it on – the button slides to the left and shows 'ON'. If you would like to switch it off again, click on the same button to turn it off (so that 'OFF' is shown).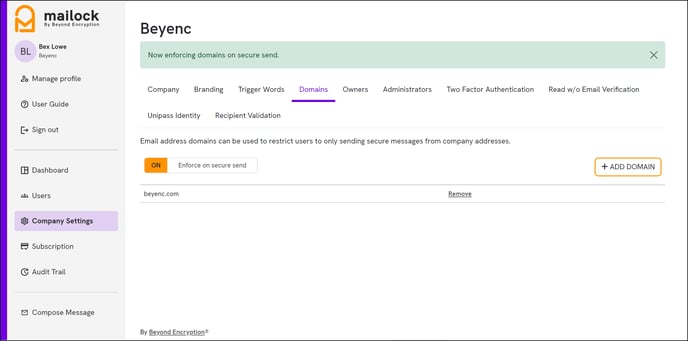 If 'Enforce on secure send' is turned on, the 'Users' tab screen will show a message highlighting anyone with an email address that isn't in your domain list, like the TestAdvisor example below and the option available to 'Delete User', if required.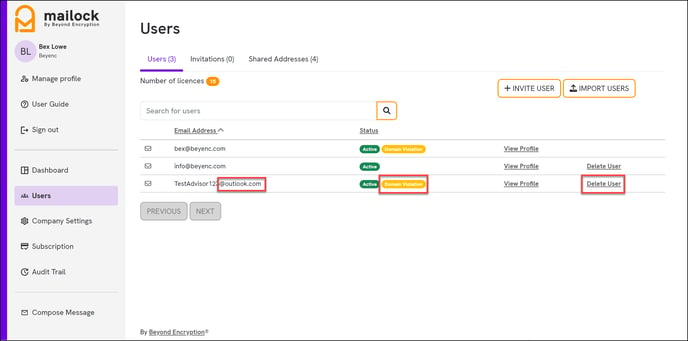 Sometimes this shows against an address which is in your list of secure send domains (like the example above for user 'bex@beyenc.com'). This means the user has another email address linked to their account. Click on 'View Profile' and then the 'Email addresses' tab for more details. This shows all the email addresses linked to the account, highlighting any which don't match your secure send domains, like the Gmail example below, and gives an option to remove them.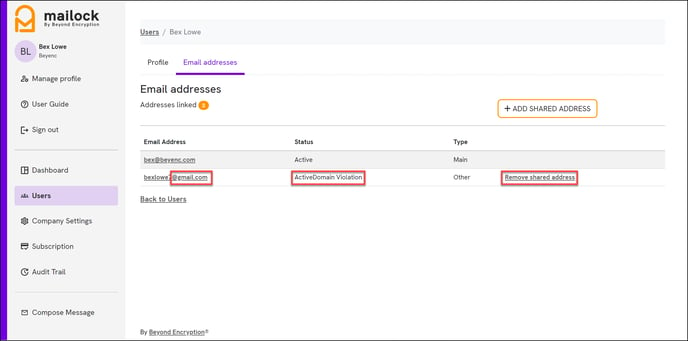 When secure send is enabled, invitations to new users will be blocked if the domain part of their email address is not in the domain list.