Where Do I Find the Log Files?
The Outlook add-in keeps an activity log which can be useful to our Support Team when resolving issues.
If you're asked for a copy, use the following steps to find them:
Select the Mailock menu option in Outlook:

Click on the 'About Mailock' button in the ribbon:

From the 'Mailock - About' window, click on the 'Open log folder' button: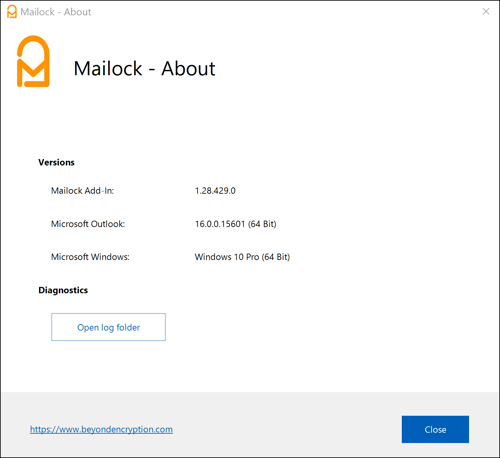 This opens a File Explorer window containing the logs (one per day). Find the one(s) requested and add them to the support ticket.

The log files don't contain any secure messages but if you have any concerns the file can be viewed by double-clicking on it.