If the add-in experiences a problem, you will see the following message displayed: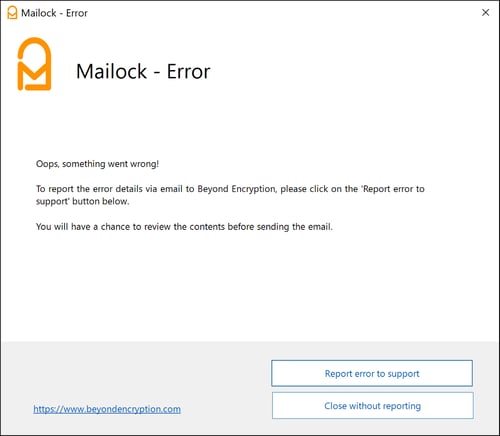 This gives the option of sending details of the problem through to our Support Team, whom will be happy to advise the next steps to take to combat the error received.
On clicking the 'Report error to support' button, an email is created (see below for an example that was generated) containing details of the problem and the versions of relevant software you are using. No confidential data is included and you have the option to review the email before sending it. This also gives you the opportunity to write a few notes on what you were doing at the time the error occurred. Once sent it will generate a support ticket and will be followed up by Support.