If a recipient has a Unipass Identity you can choose to trust this for confirmation of their identity when you send, bypassing the usual security challenge or SMS.
To read more about Unipass Identity, take a look here.
The option to trust Unipass Identity is set within the Company Admin portal here (you need to be a company owner or admin to access the portal) and is turned off by default i.e., Unipass Identity is not trusted.
After signing in you'll be taken to the following screen: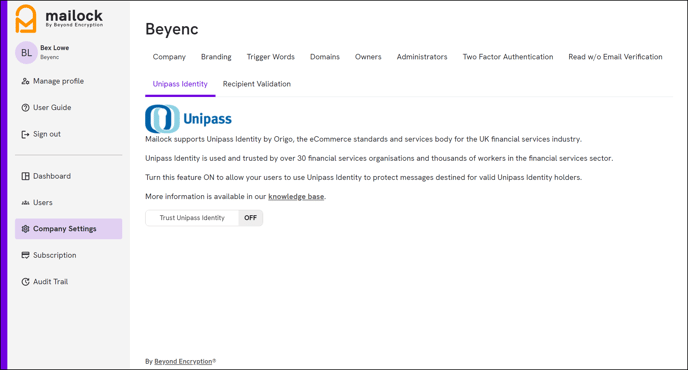 Click on the 'Trust Unipass Identity' button. The button will slide to the right and show 'ON':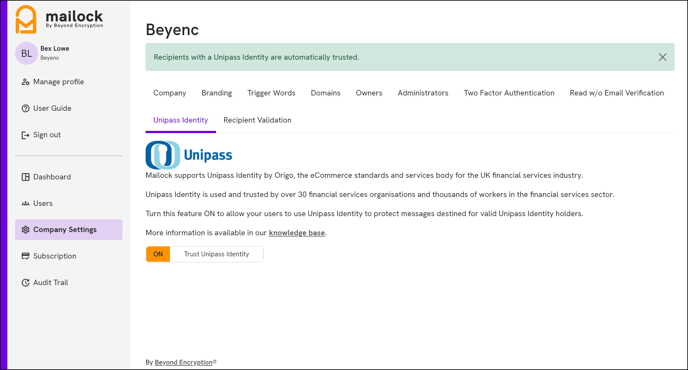 Once turned on, when you click send on a secure message, Mailock will check to see if your recipient holds a Unipass Identity. If they do, they will automatically be trusted and not require a challenge.
If you decide that you would prefer not to trust Unipass Identity, then follow the same instructions above. When clicking on the 'Trust Unipass Identity' button it will slide to the left and show 'OFF'.