How to Access Your Account Settings
To manage your account - where you can update your details, change your password, etc, you'll need to sign in first via our site, please click here to sign into your account.
Sign in from the 'Sign in' link at the top right and the link is replaced with your name.
Click on your name, followed by 'Settings' to display your Mailock settings, from which you can click on 'Manage profile' to see your account settings.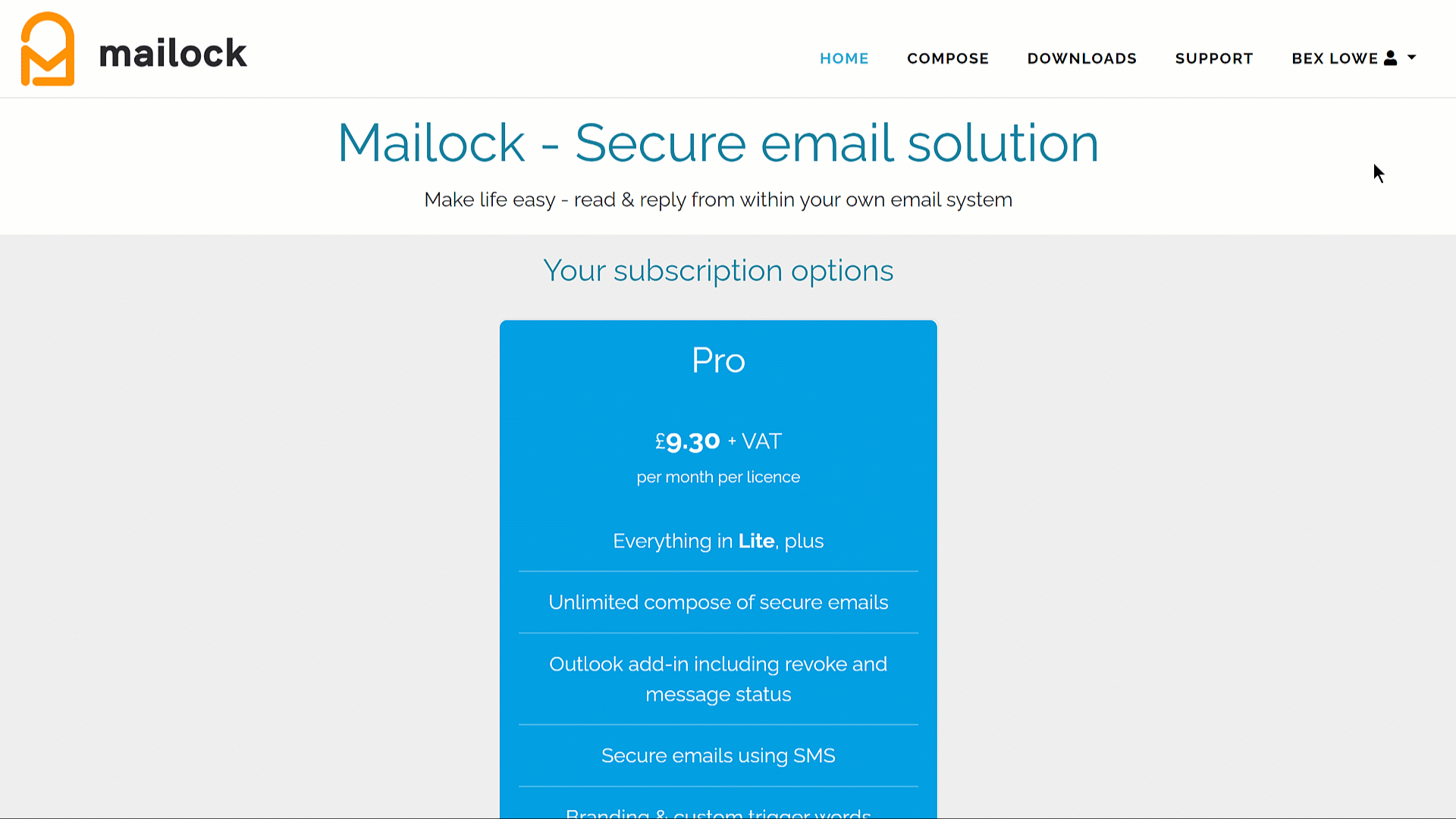 From your account settings you can: