Mailock sends read notifications to confirm your recipient has successfully read your message (and answered the challenge question or entered an sms code) so completes the trail of your message.
As such, they can't be turned off, however by setting up some message rules you can filter them into their own folder, giving you an audit trail to refer to, if you ever need one.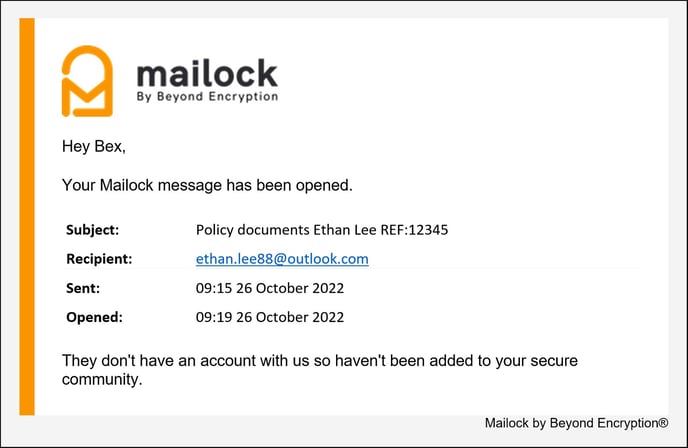 The following details run through how to set up these rules in Outlook, but there are similar options in Gmail and others:
In Outlook go to File > Info > Manage Rules & Alerts
Click on 'New Rule', as shown below: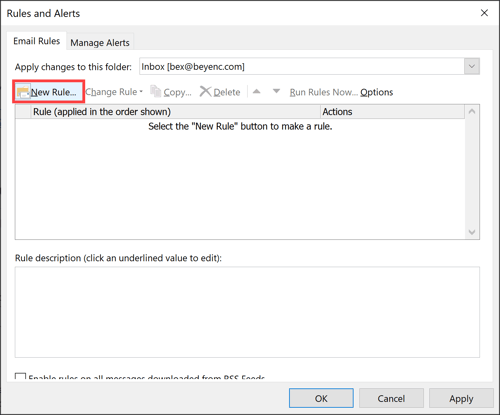 Next, select 'Move messages from someone to a folder', as seen in the below image and click on 'Next >'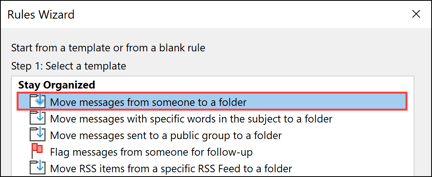 Tick the boxes next to 'from people or public group' (1), 'where my name is in the To or Cc box' (2) and 'with specific words in the subject or body' (3)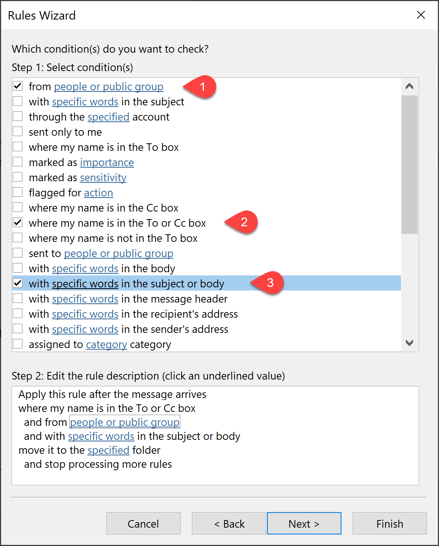 In the 'Step 2' box, at the bottom of the 'Rules Wizard' window, click on 'people or public group' to show the 'Rule Address' window. Type 'notifications@beyondencryption.com' in the bottom field and click on 'OK', as demonstrated below:

Remaining in the 'Step 2' box, click on 'specific words'. In the 'Search Text' window type 'has just been opened by' then click on 'Add' followed by 'OK'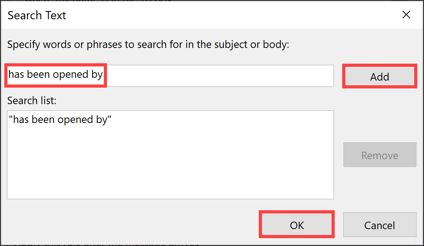 In the same Step 2 box, at the bottom, select 'specified folder'. Once on the 'Rules and Alerts' window click on 'New' and name your new folder for the read receipts (this will create your new folder within your Inbox, but it can be added to wherever suits you best), we've demonstrated this with the below example image:
Select 'OK' once complete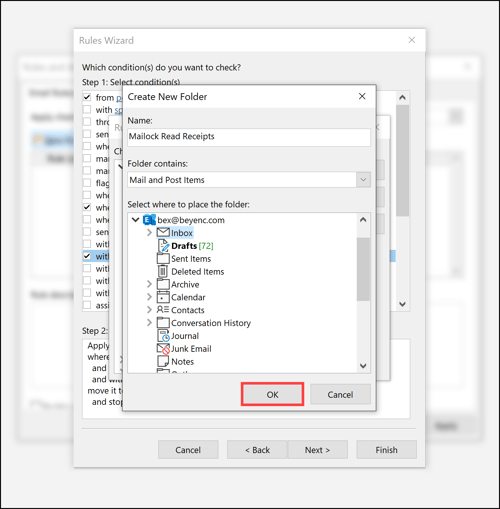 Check your rule descriptions and click on 'Next >'. If any aren't correct just click on the one to change in the 'Step 2' box
Click on 'Next >' again on the exceptions window
Type a name for your rule, such as 'Mailock Read Receipts'. Tick both 'Run this rule now on messages already in "Inbox" and 'Turn on this rule' and click on 'Finish'
From this point on, any Mailock read notifications will be sent to your new folder instead of your inbox.