If a member of staff leaves the business and you've saved an unencrypted copy of all necessary messages they've sent/received, please follow the steps below to delete their Mailock account.
To start with, navigate to the Company Admin portal, the portal can be found here.
You can sign-in with the same credentials that you used to sign up with during the registration process for Mailock. Only users configured with company owner or company administrator privileges are granted access to the portal.
Once logged in, select the 'Users' tab on the panel to the left, which will display a screen like the example below: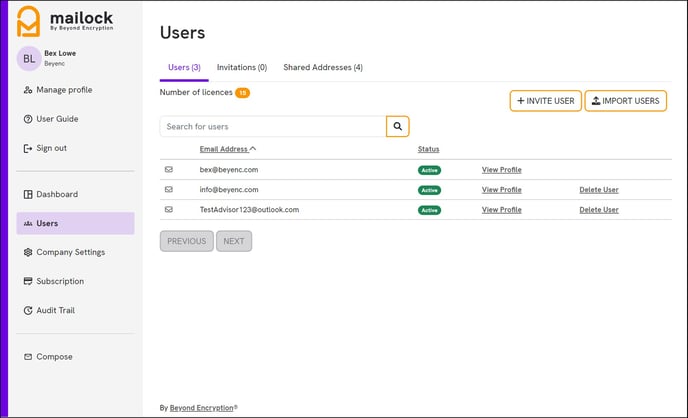 Select 'Delete User' next to the user you need to remove and you'll see a screen, like our example below: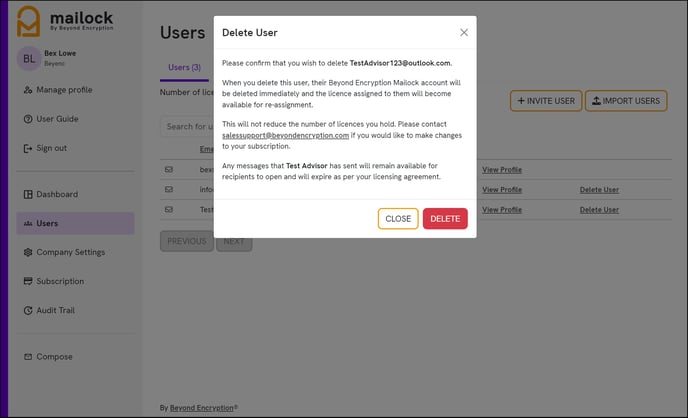 Select 'Delete' and your user will be deleted.