If you're reading a secure message through our website, like our example below, you may want to save an unencrypted copy for your records. If so, there are 2 different ways to save it.
If you're using our Outlook Add-in you'll have different choices - read more here.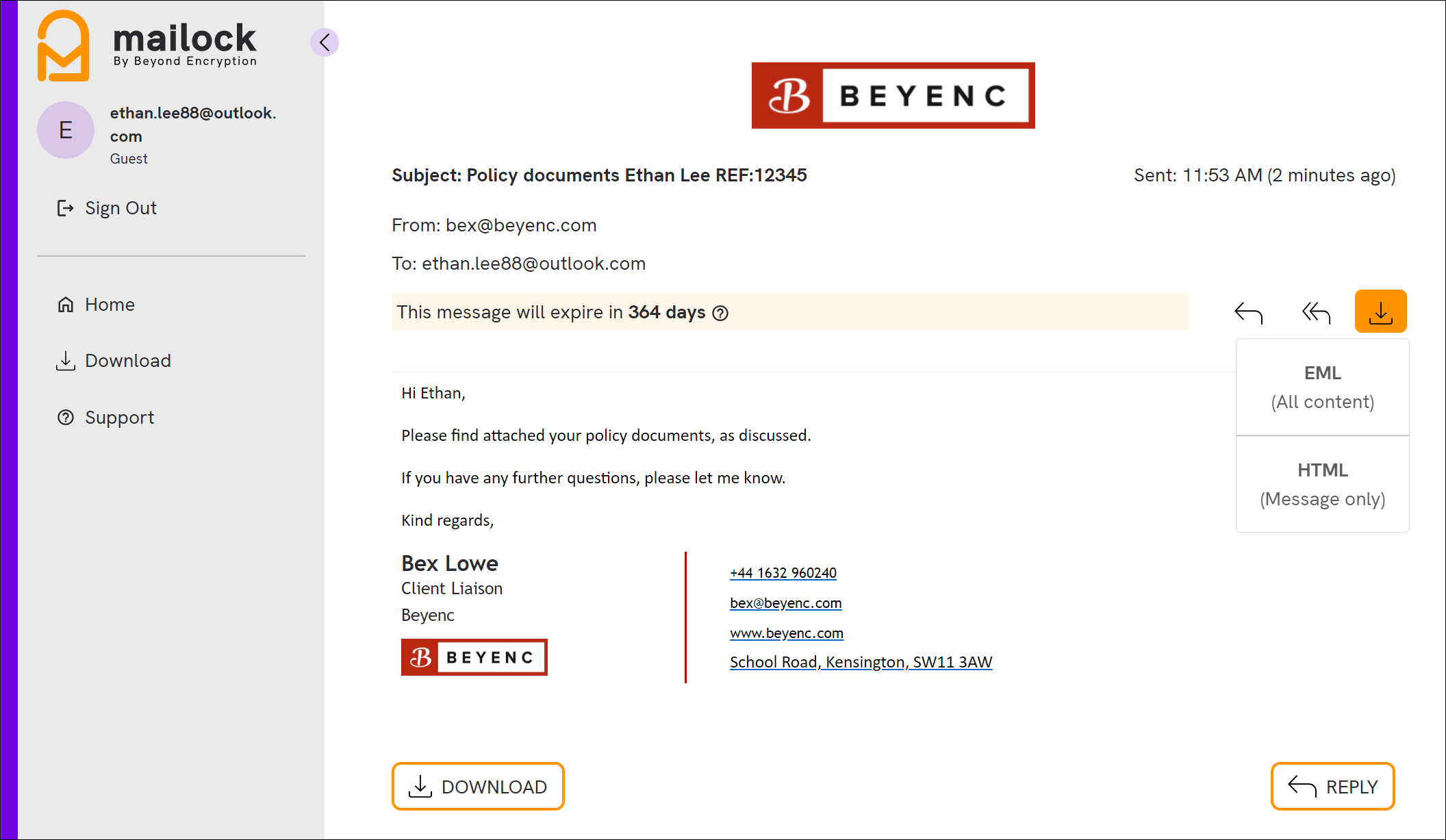 Download as EML


Your message is stored as an email, along with any attachments. This sort of message is recognised by a variety of different email programs, such as Outlook, Apple Mail and Mozilla Thunderbird. This means that if you're using any of these, you can double click on the saved message and it will open like an email. You can put the file in your client folders by using Explorer or Finder, or you can save them back into your email program, so they appear in your inbox, or folders you keep there.



Download body as HTML


If you don't use an email program that understands .EML messages (Gmail for example) then you can save the message in HTML format. You won't be able to bring them into your email inbox, but you will be able to file them elsewhere, using Explorer or Finder. Any attachments must be saved separately (just click on the attachment) and copied with your message.
Whichever option you choose your message is saved to your web browsers download folder (how to find your downloads varies depending on which browser you use but pressing Ctrl+J on Windows, or ⌘+J on a Mac, works in common browsers). If you're saving as HTML and have also saved your attachments, they will be in your downloads folder as well.