Recipient validation can now be switched on for both the Mailock Web and Add-In.
This option is available for Pro licence users and will prompt a user when they go to send their secure email, to check each recipient, to ensure they have inputted the correct recipient email address. This feature, provides an opportunity to help reduce mis-directed emails.
If you're a company owner and would like to switch on this feature for all of your company users, click here for further details.
Mailock Web: Recipient Validation
The Mailock Web requires the option to be switched on via the Company Admin portal first. Please run through the above link to enable recipient validation.
Once recipient validation is set, the process below runs through what can be expected of the feature within Mailock Web.
With your secure email composed, example as below, select 'Send'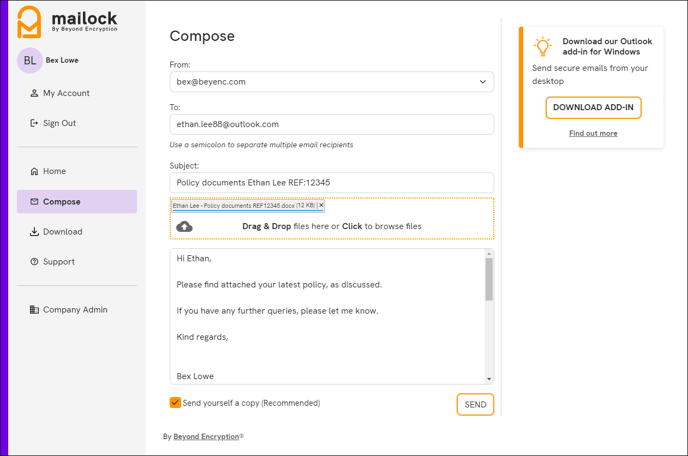 The recipient validation screen will then appear, as shown below:
Check the recipient address(es) listed are correct and select the tick box. If any are incorrect, click the cross at the top right of the box and amend accordingly.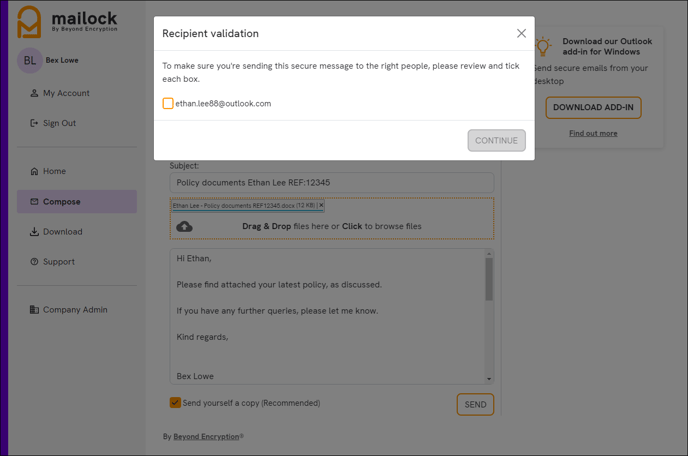 Once the recipient address(es) have been ticked as correct, the 'Continue' button will be highlighted:
Select 'Continue'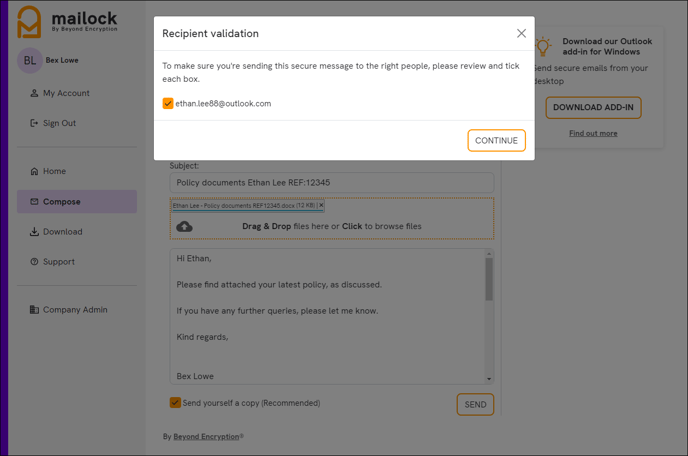 You'll next see the usual challenge screen. If you're sending to a new recipient, a challenge is required, like our example below. Set a challenge and click 'Send':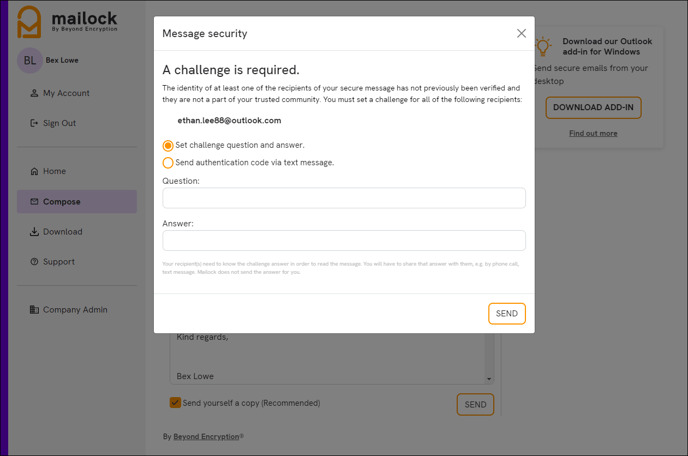 If you're sending to a recipient you have sent secure emails to before and they're in your trusted community list, a challenge is optional.
If you're using our Mailock Add-In for Outlook and would like to run through the recipient validation that the add-in offers, click here