If you're trying to read a secure message and see the following error: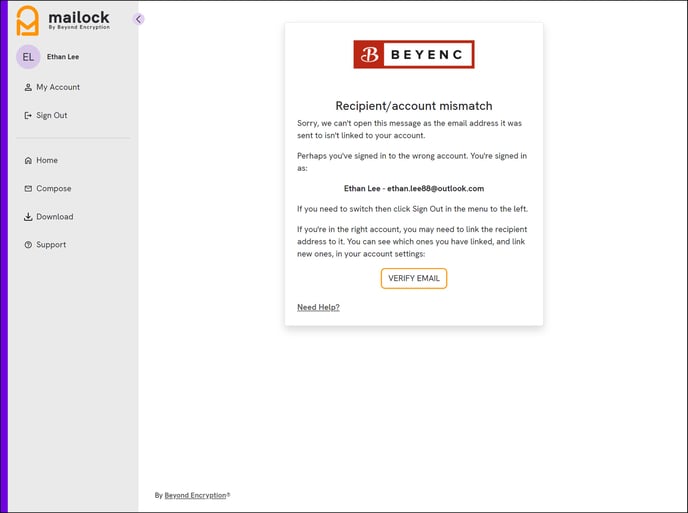 This typically means that you're trying to read an email that has been sent to a different address than the one you're logged in as. This could happen, for example, if you have received a secure message to your personal email and you sign into our site with your work account to read it.
Just make sure you're signing in with the correct account to read your email. Click on the 'Sign Out' button in the top left and try and read the message again signing in with the relevant account for the email you have received.
If you're within the right account and need to link the recipient address to your existing account, click the 'Verify email' button, which will take you though the email verification process and will add the email to the account you've signed in with.
If you experience any further issues please get in touch we'll be happy to assist.