Your provider knows your data is confidential and has made sure it stays that way.
You'll have received a secure email, like the example below, from your provider telling you that Mailock by Beyond Encryption has been used to secure the message: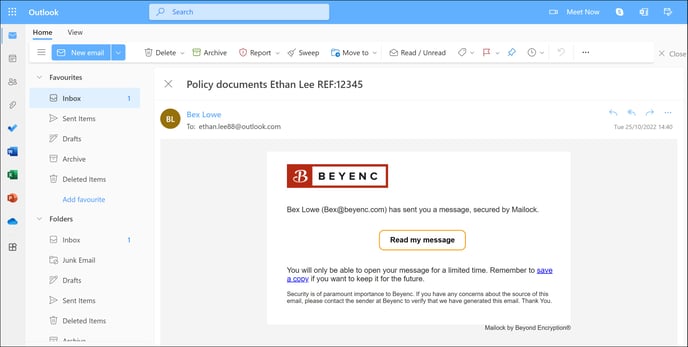 You've clicked on 'Read my message' and are taken to a screen, like the one below. The next step is to verify your email address and confirm your identity before you can see your message.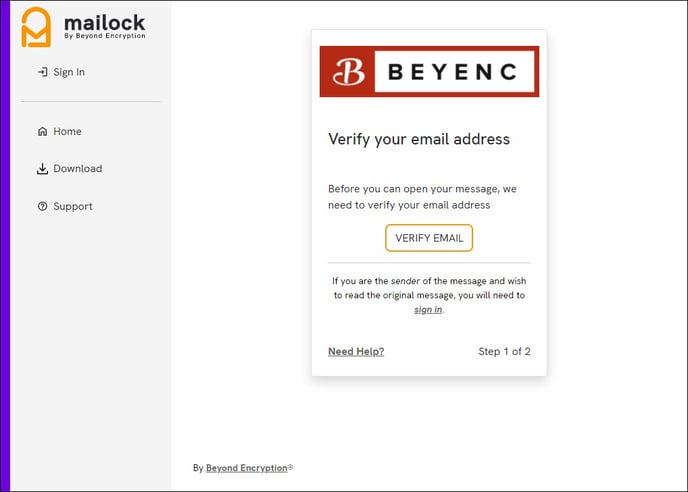 This process confirms that you have access to your inbox (which stops anyone else who may have got hold of the email, perhaps if it had been intercepted on its way to you).
To begin, click on the 'Verify email' button, this will send a new email to you, similar to the example image below and contains a unique 6-digit code. Return to your inbox (this may be on another tab in your internet browser) and look for the new message from Beyond Encryption. Open and make a note of your verification code.
The verification codes are valid for 30 minutes and will expire after that time frame. If you're past the 30 minutes, simply return to your email and select to 'Verify email' again and a new code will be sent to your Inbox.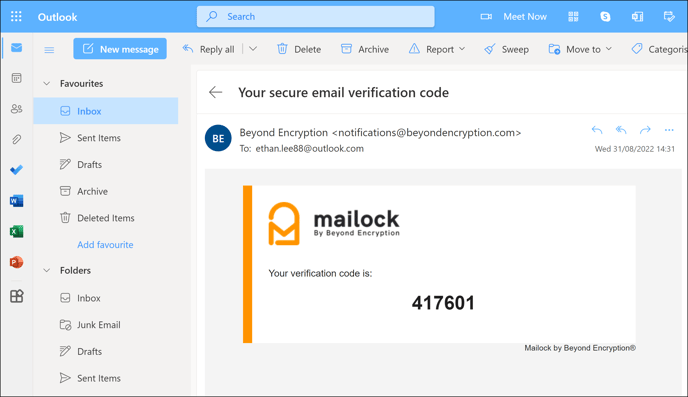 Go back to the original screen, which will now look like this, enter the 6-digit code from your email, and click on 'Verify code'.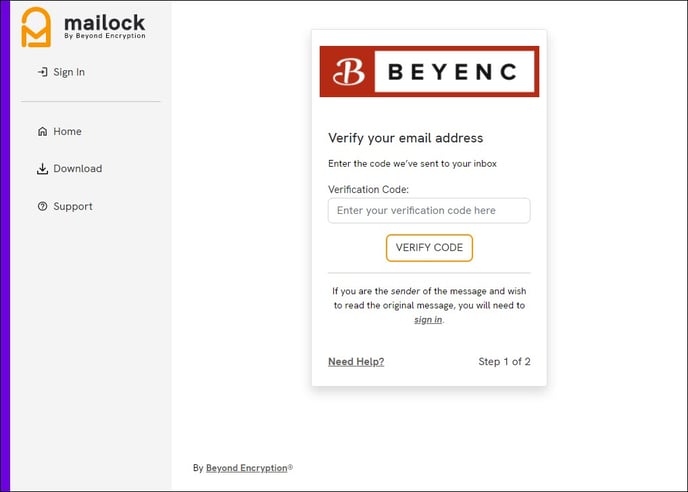 Having confirmed access to the inbox, your secure email should now be open, like our example below: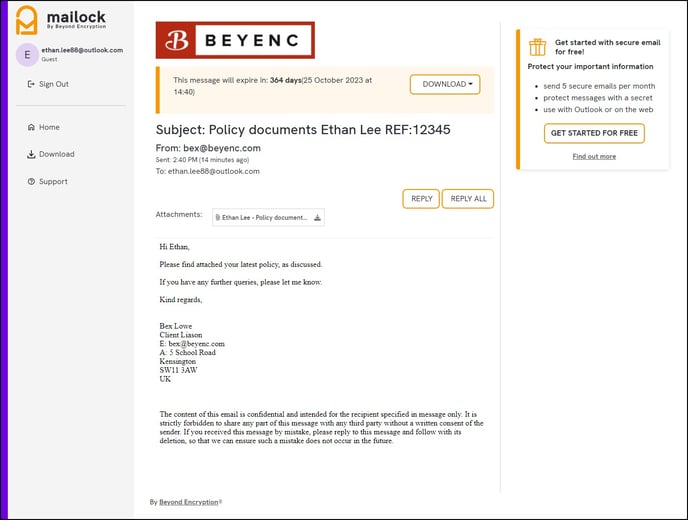 If you would like to reply securely to the sender click on the 'Reply' button. For more details on how to reply click here
If you've received a secure email, have entered a verification code and are seeing a security question, sms code required or a sign in page, click here for further details