I've Received A Mailock Secure Email, What Do I Do Next?
How to open and read a Mailock secure email
That's good news – someone knows your data is confidential and has made sure it stays that way.
You will have received an email, like the example below, from your sender telling you that Mailock by Beyond Encryption has been used to secure the message: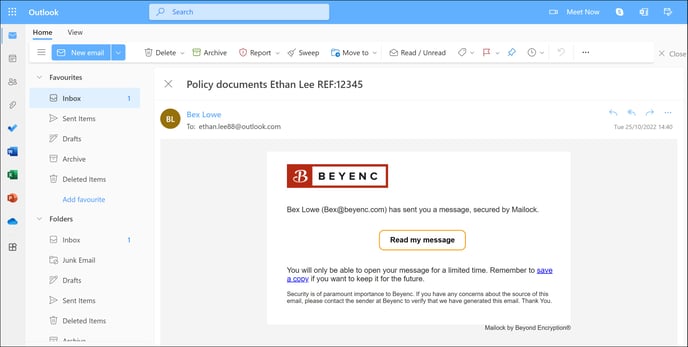 To see the contents, click on the 'Read my message' link within your email.
The sender has several options on how to secure the email. What happens next depends on what they choose.
Click on the picture below that looks most like the one you see when you click on 'Read my message' within your email:
1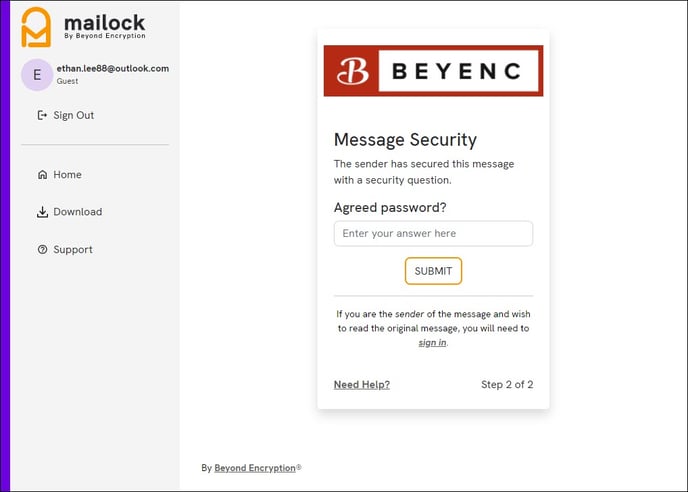 2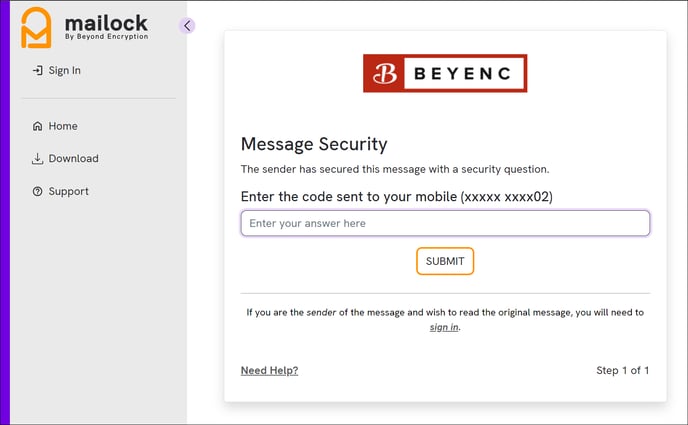 3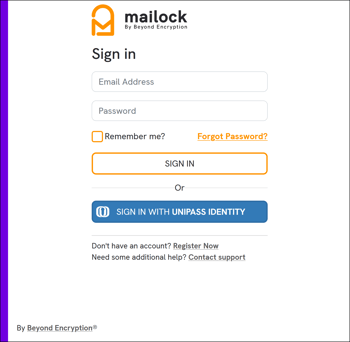 4