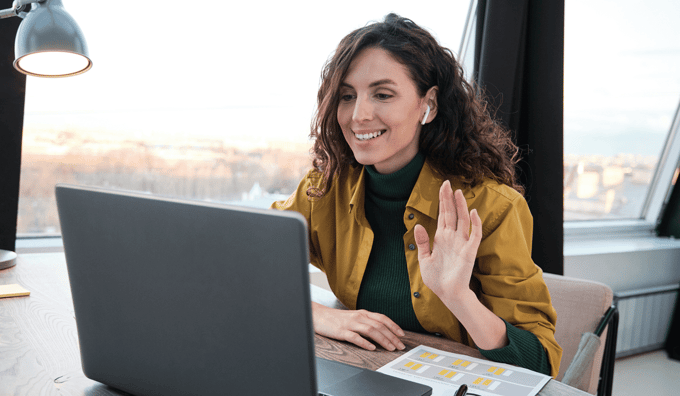 The 12 Best Microsoft Outlook Add-ins You Didn't Know You Needed
Posted by

Sabrina McClune
Microsoft Outlook is a popular email, calendar, and organisation tool with over 400 million users. It's great for business and personal use and can be enhanced with add-ins. In this blog, we've compiled a list of the best Outlook add-ins to improve productivity, security, and communication.
Best Outlook Add-ins for… Productivity and Organisation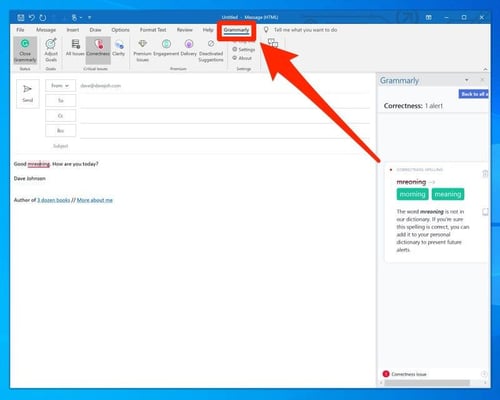 Business Insider, 2020
Write emails free from easily-overlooked mistakes.
Grammarly is an AI-powered writing assistant that helps ensure communications are accurate and error-free.
You may already use Grammarly to check your written work, but might not have realised they also provide a downloadable Outlook Add-in.
Installing the add-in directly to Outlook enables you to check the spelling, grammar, and punctuation of your emails, while honing and refining the tone of your message.
Pros:
Doesn't just spell and grammar check but suggests alternative phrasing to improve sentence structure.
Cons:
Some grammar suggestions are not entirely relevant, so carrying out additional human-level proofreading is recommended
Pricing:
Limited free version, plus paid premium subscriptions costing between $12-30 a month.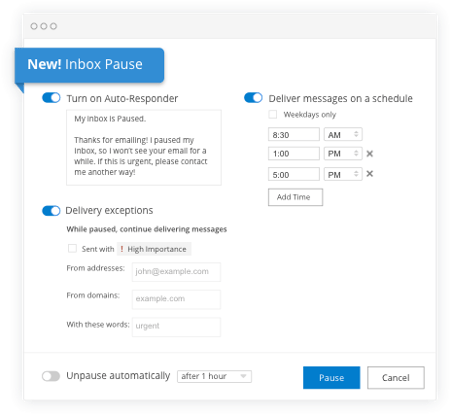 Boomerang, 2021
Schedule emails to be sent at a later time or date.
Although Outlook already allows you to schedule messages, Boomerang is an alternative that you might find more useful as it comes with a host of extra features.
This includes tracking links you can insert into emails to see if they've been opened, alongside quickly and easily sharing your meeting availability.
Pros:
Allows a large amount of flexibility around when you write your emails vs. when they are sent, catering to the schedules and time zones of recipients.
Cons:
Boomerang may be difficult to navigate for the first-time user but you will quickly get used to the user interface.
Pricing:
Limited free version, plus 3 different paid subscriptions, costing between $4.99-14.99 a month.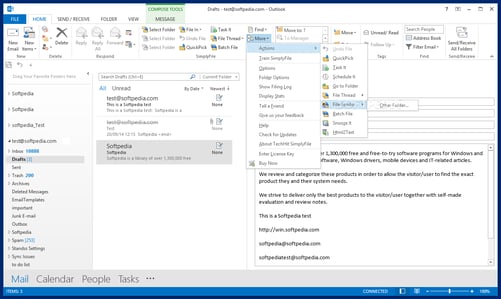 Softpedia, 2021
Clean and organise your email inbox.
SimplyFile uses AI to learn your habits and predict your actions, enabling messages to be moved into separate folders with just one click. It also supports the easy deletion of message threads, alongside creating tasks and delaying emails.
Pros:
Saves a significant amount of time on manual organisation, leaving you more time to work.
Cons:
Predicting feature is not 100% accurate.
Pricing:
3 different paid subscriptions, costing between $2.99-7.99 a month.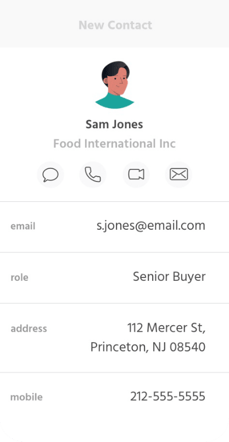 Evercontact, 2021
Automatically create and update contacts.
When an email arrives in your inbox, EverContact extracts any information included in the sender's signature, either updating existing, outdated information or creating a new contact.
They also offer a one-off service, ContactRescue, that recovers contact information from archived emails received as far back as 5 years.
Pros:
If you use a shared system, contacts will be shared with your team.
Cons:
Limitation on the number of devices you can use under one account.
Pricing:
3 different paid subscriptions, costing between $7-17 a month.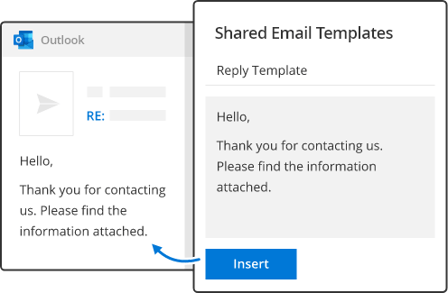 Ablebits, 2021
Create custom templates for your frequent emails.
Template Phrases offer a selection of pre-made and custom templates for common questions you receive through email, removing the need to type the same thing over and over.
You can arrange your snippets by category or by favourites, with a handy search bar to quickly find your required response. Templates can also be shared with friends and colleagues.
Pros:
Templates can be used for meetings and appointments, not just emails.
Cons:
Currently no recurring negative reviews.
Pricing:
Limited free version, plus 3 different paid subscriptions, costing between $3-15 a month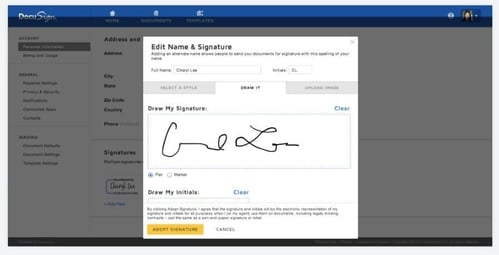 Software Advice, 2021
Legally and securely sign and return documents.
Remove the need to manually print and sign important documents with DocuSign. Simply add your signature using your cursor.
Using the DocuSign Outlook add-in streamlines your communications, improving your company's sustainability by removing the need to print off endless pages of contracts and files.
Pros:
By connecting your DocuSign account with your Office365 credentials, you can automatically save copies of documents to your OneDrive.
Cons:
Some users find the interface to be unintuitive.
Pricing:
3 different paid subscriptions, costing between £12-54 a month.
Best Outlook Add-ins for… Communication and Collaboration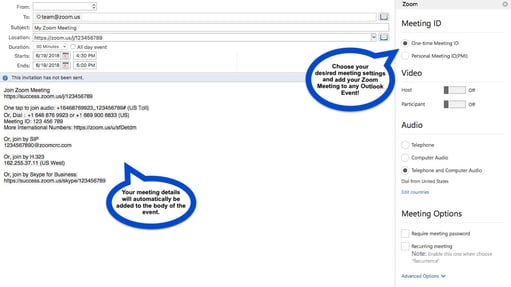 Microsoft AppSource, 2021
Add a Zoom meeting to any Event on the Outlook Calendar.
Zoom is renowned for being one of the go-to companies for online meetings, offering users video conferencing and screen sharing capabilities.
The Zoom add-in allows you to easily add Zoom meetings to new or existing events in your Outlook calendar, with the meeting URL and information on date and time included in the main body.
Pros:
Streamlines and connects your two main methods of office communication.
Cons:
Users report that the add-in currently doesn't work on Apple Mac products.
Pricing:
Limited free version, 1 paid subscription costing $14.99 a month.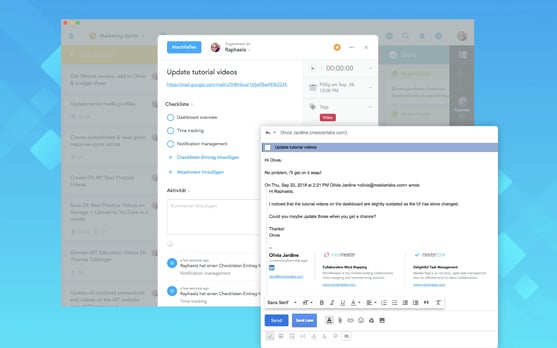 MeisterTask, 2020
Transform work arriving by email into structure tasks
MeisterTask is a secure project and task management software enabling teams to digitalise and automate workflows, giving greater visibility and ensuring productivity remains high.
MeisterTask offers an add-in for Outlook, allowing users to capture task requests directly from email and turn them into actionable to-dos.
Pros:
Intuitive design with a high level of security to protect your data.
Cons:
Free version has limited integration possibilities.
Pricing:
Limited free version, 3 different paid subscriptions between £8.25-20.75.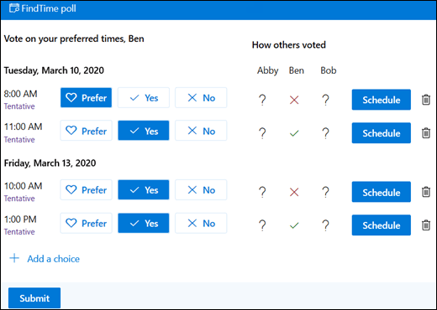 Microsoft, 2021
Discover a meeting time convenient for all attendees.
Trying to find a date and time for a meeting where everyone involved is available can be a nightmare.
This is why we love FindTime, an Outlook add-in that supports businesses by allowing users to vote on their preferred time slots, providing a visual summary to help individuals make the best choice.
Pros:
FindTime will send out meeting invites on your behalf once a decision has been made, leaving one less job for you.
Cons:
Users report issues with the initial set-up, so might be worthwhile having someone techy on hand.
Pricing:
Free!
Best Outlook Add-ins for…Privacy and Security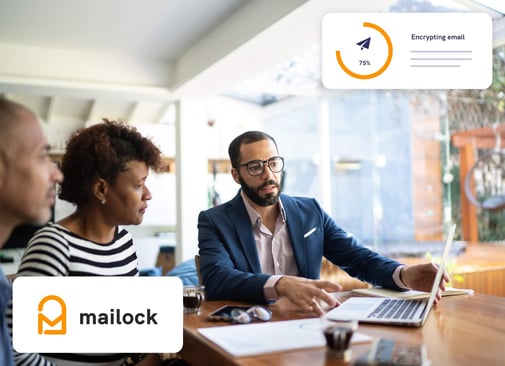 Adviser Software, 2020
Secures your outbound emails with encryption and identity authentication.
We couldn't resist a shameless plug of our own product. Mailock is a secure email solution, offering businesses and individuals end-to-end encryption and two-factor authentication for their messages.
The Mailock Outlook add-in secures messages with identity challenges and encryption to ensure sensitive information is only seen by the right people.
Pros:
Protects against both cybercrime and human error, like accidentally sending an email to the wrong person.
Cons:
We don't offer a free version, but we give you a two-week free trial to test everything out.
Pricing:
Free for 5 secure emails each month
£9.30/seat each month, excluding VAT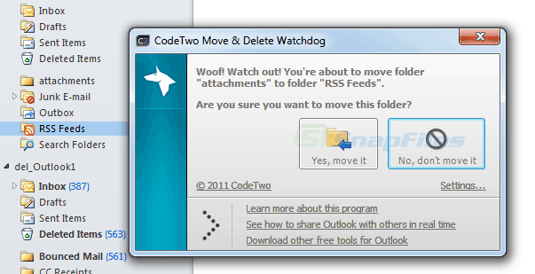 SnapFiles, 2020

Receive alerts before moving or deleting Outlook folders
We can all be guilty of accidentally moving or deleting items and folders that we shouldn't have.
Move and Delete Watchdog counteracts this, providing a pop-up warning dialogue when you attempt to drag and drop or delete a folder within Outlook.
Pros:
Quick to install and no configuration needed.
Cons:
Not available through Microsoft AppSource
Pricing:
Free!
Best Outlook Add-in for… making email a bit more fun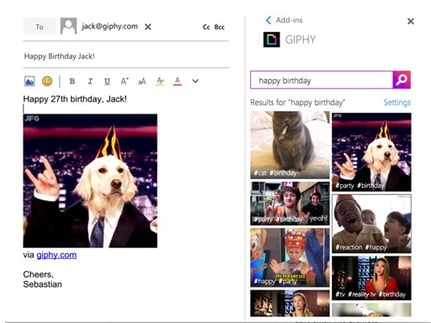 Microsoft AppSource, 2021

Find and insert GIFs and stickers into your messages
Giphy is the best online source of GIFs and animated stickers, and now you can integrate it directly with Outlook!
Browse what's currently trending or use the search bar to find a GIF more specific to your needs or mood.
Pros:
GIFs and stickers can be inserted directly into your email.
Cons:
Probably don't use when setting up meetings with new people!
Pricing: Free!
Did any of these catch your eye?
If you're currently looking to improve the security of your communications, particularly within Microsoft Outlook, why not find out more about what Mailock for Outlook can do to protect your outbound emails.
Subscribe
Get live updates
Subscribe to our exclusive secure communications content for professionals in regulated sectors.