Mailock® Free
Free secure email
for a safer world
Exchange private information safely
Connect your email to exchange encrypted messages and files for free. Protect data from interception and fraud.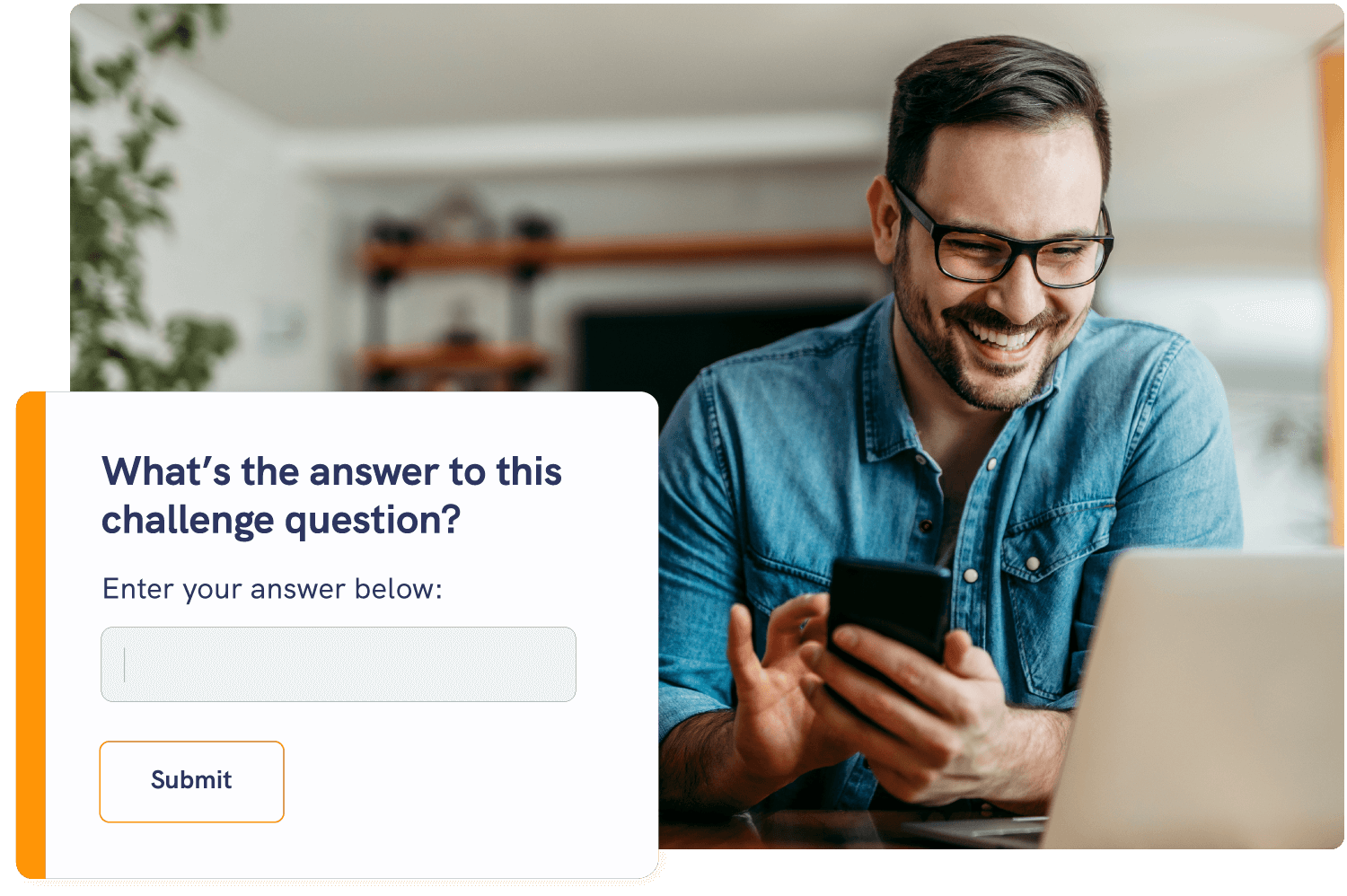 Outbound security
Secure email
on any device
No need to switch providers
Send secure emails and attachments from Windows Outlook or the web. Securely exchange data from your inbox, for free.
End-to-end email encryption
Multi-factor authentication
Recipients reply for free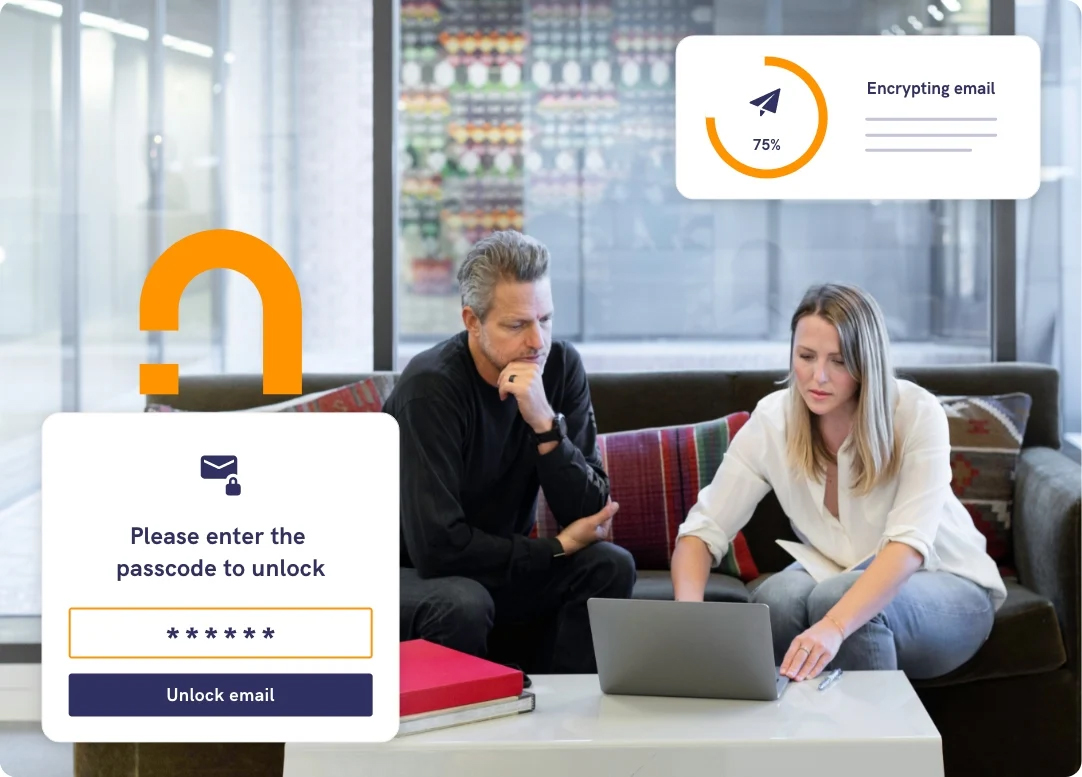 Q&A authentication
Always hit
your mark
Reach the right people, only
Verify recipients' before they can open your emails. Set a Q&A challenge - a question they must correctly answer for access.
Prevent unauthorised access
Comply with UK regulation
Protect personal information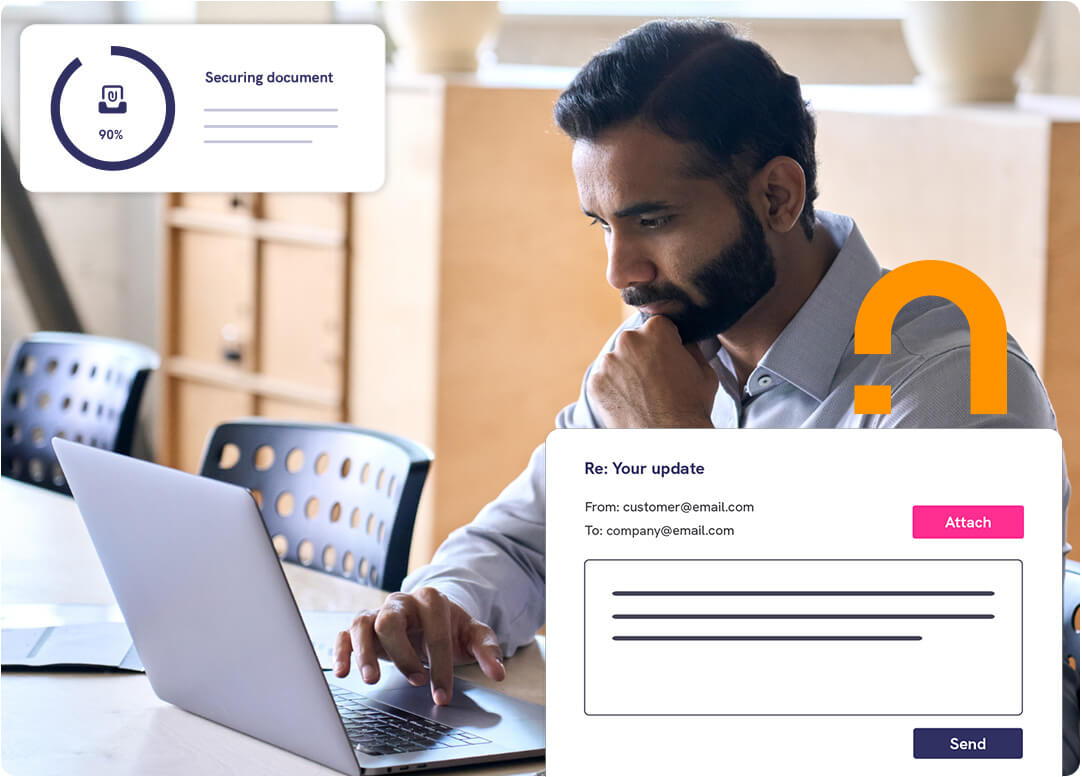 Benefits
Email freely without
risking your data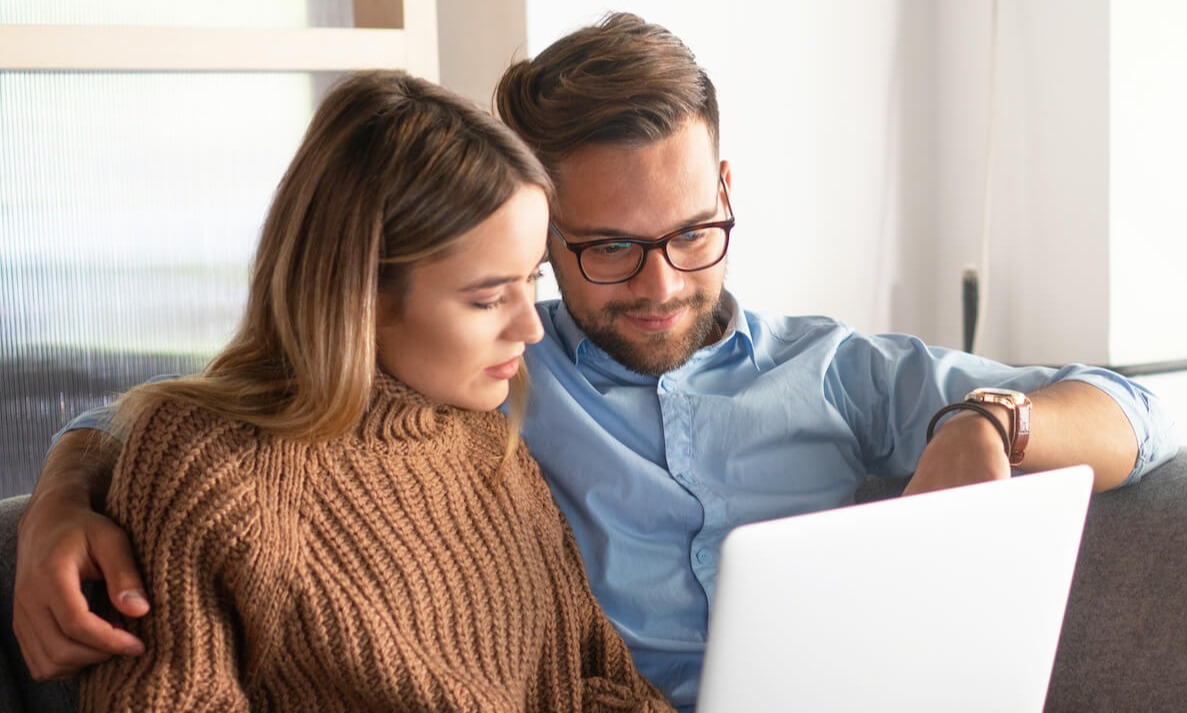 Protect data
Are your emails confidential? Mailock uses end-to-end encryption to prevent email interception by cyber criminals.
Reduce admin
No need to post your document to get confirmation of delivery. Mailock read receipts have you covered.
Prevent misfires
Secure messages and attachments with a challenge question, so only the intended recipients can gain access.
Save carbon
Why waste paper when you can send documents faster, more efficiently, and more securely with Mailock?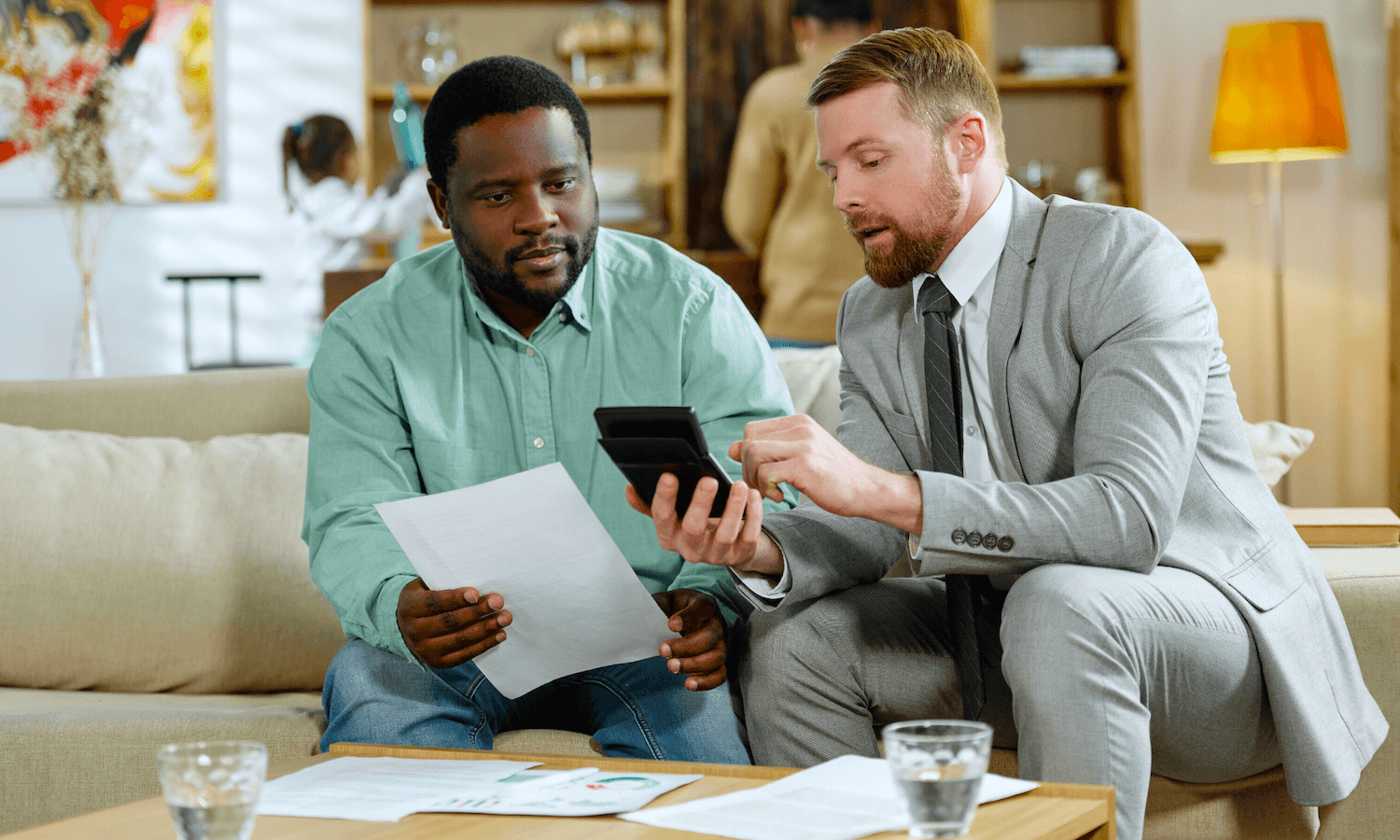 How it works
Step-by-step
1. Encrypt
Start a secure email from your desktop email client or your web browser. Set a challenge so only the right people gain access.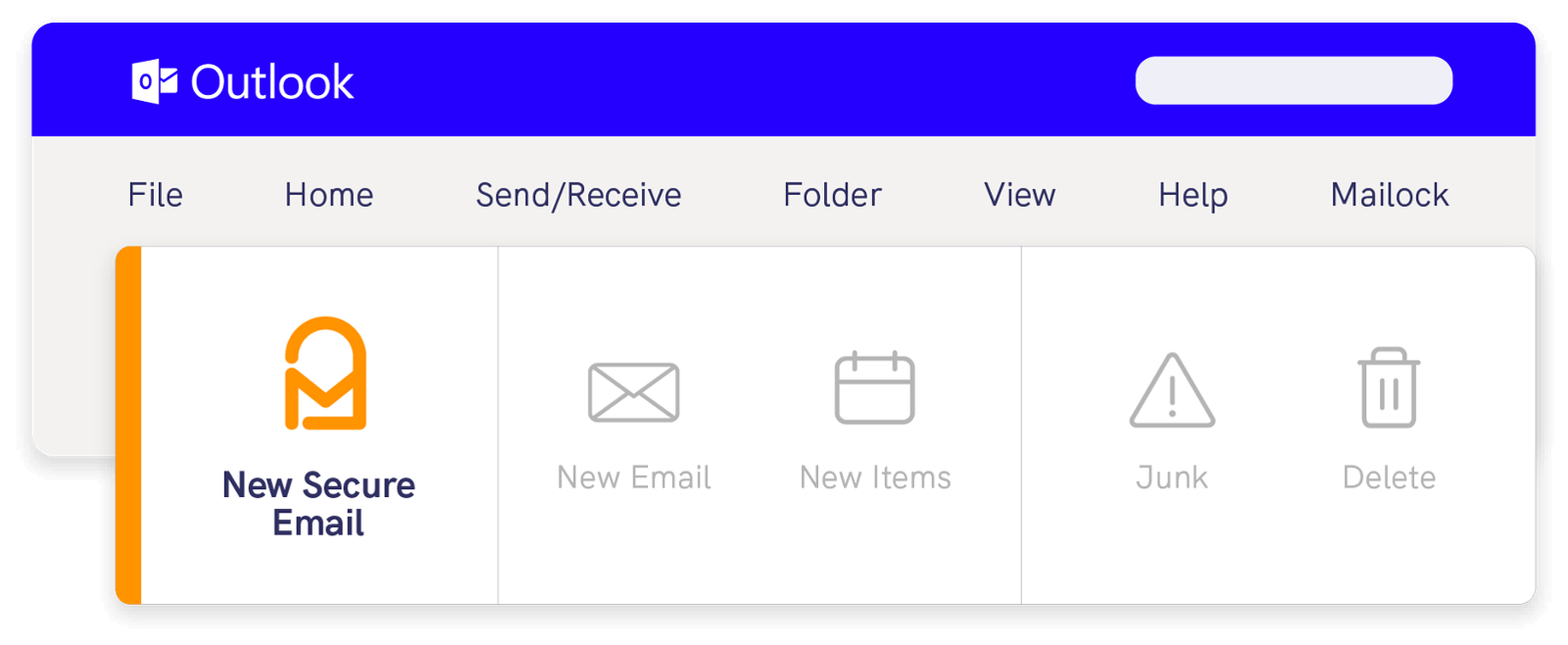 2. Connect
Recipients click 'Open' on the notification delivered to their inbox. They'll answer your challenge in our browser app, or, if they're trusted, they'll open and read right away.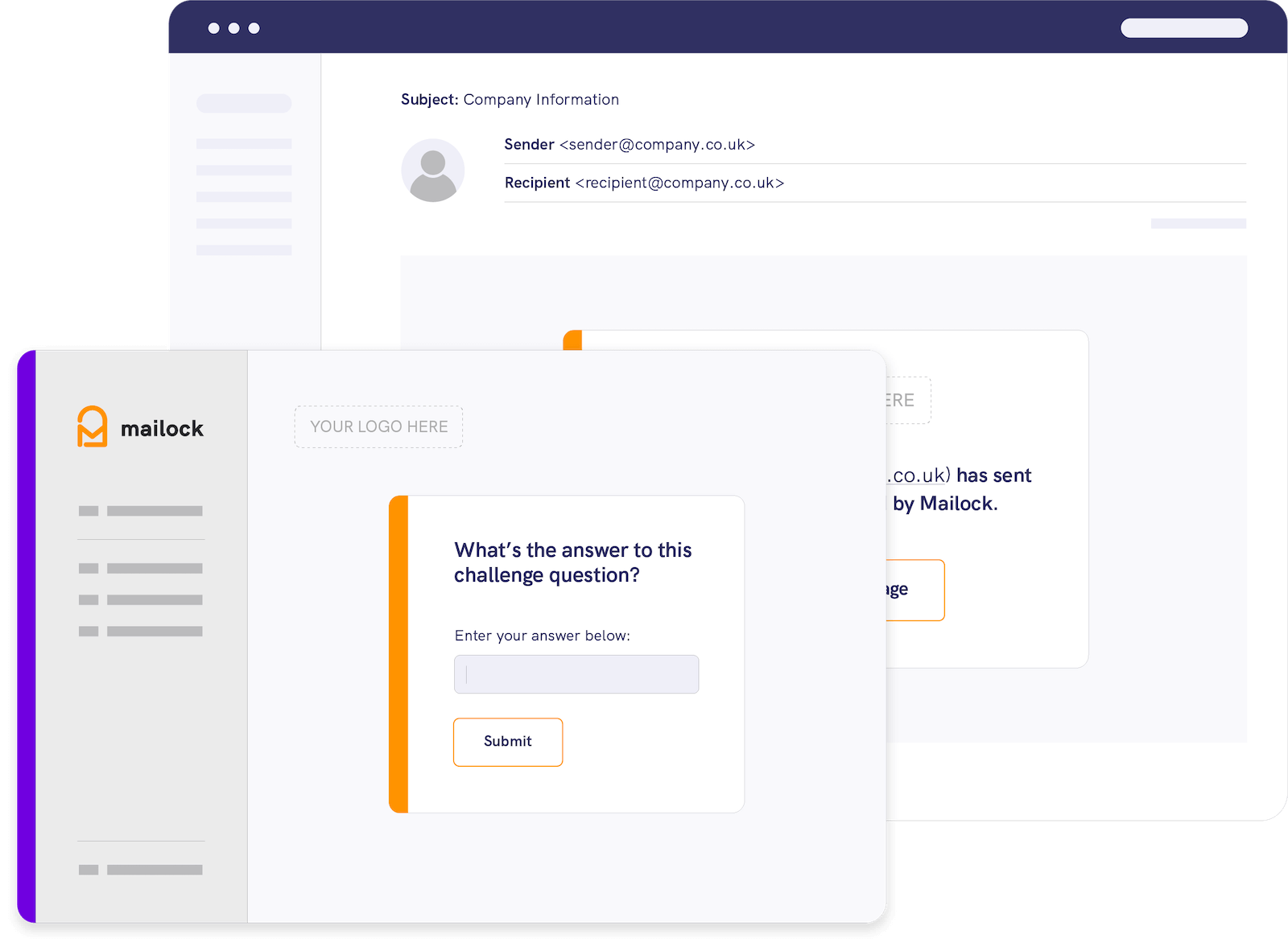 3. Engage
Our browser app works just like an email client. Recipients download files, compose, attach, and reply. Their replies will be automatically decrypted to your inbox.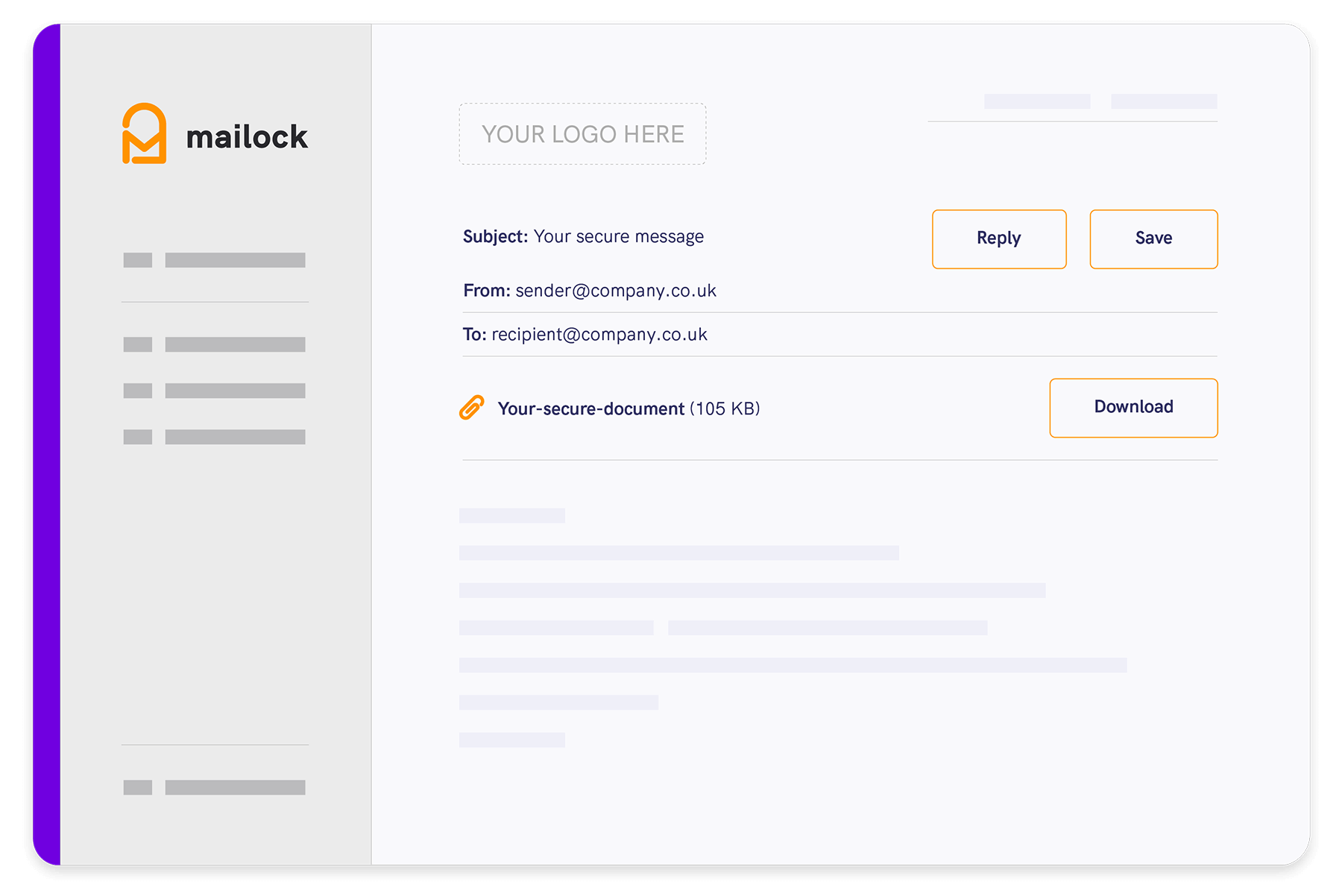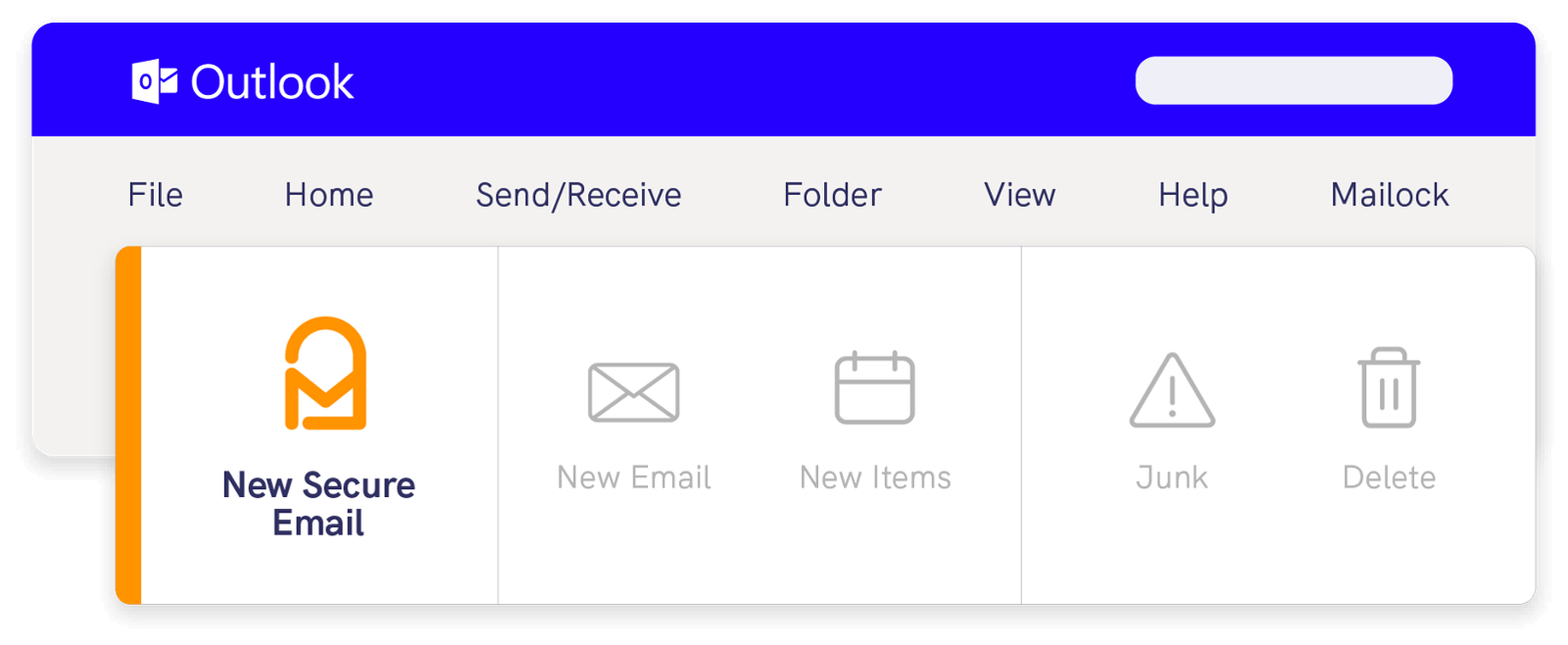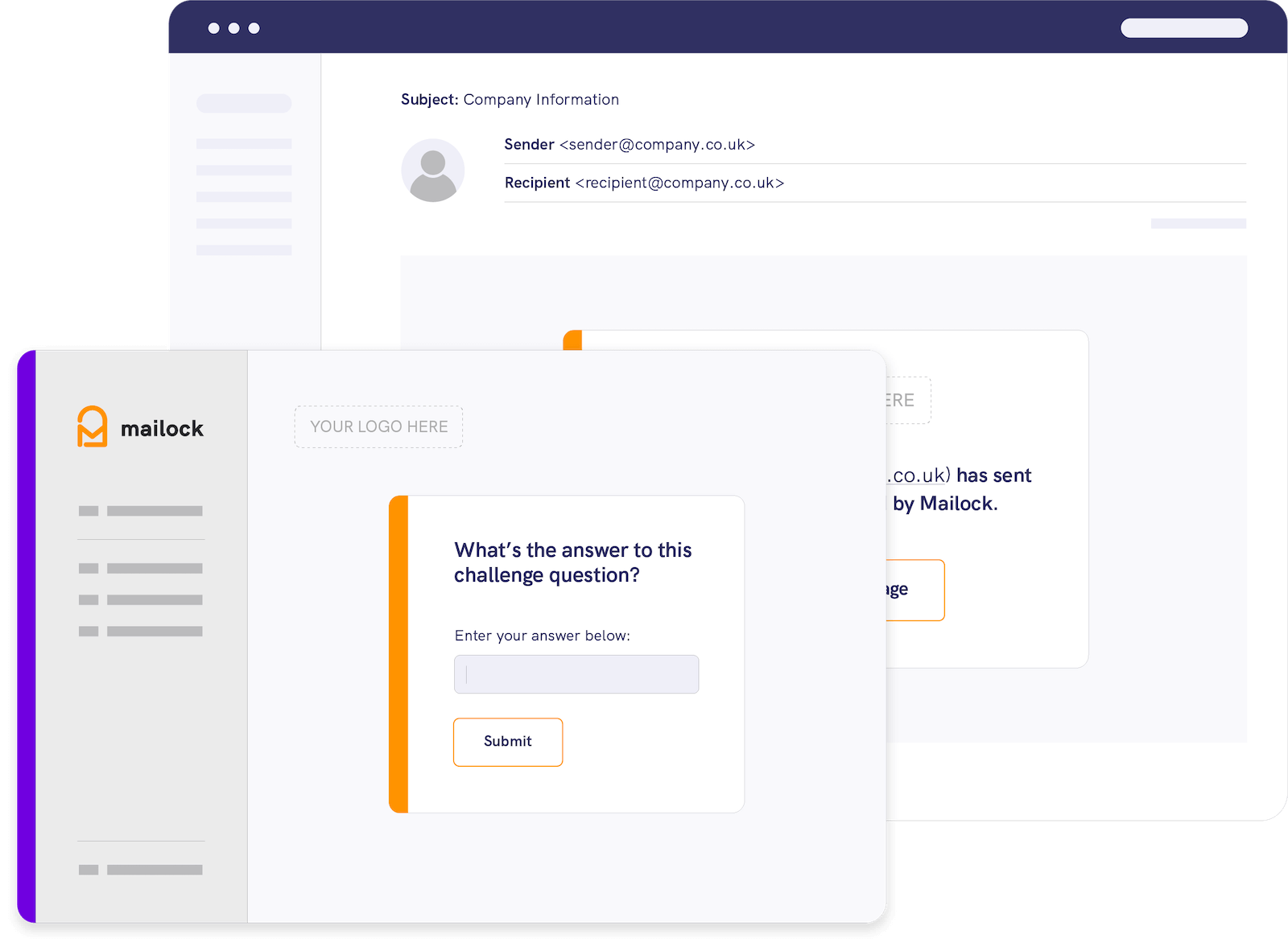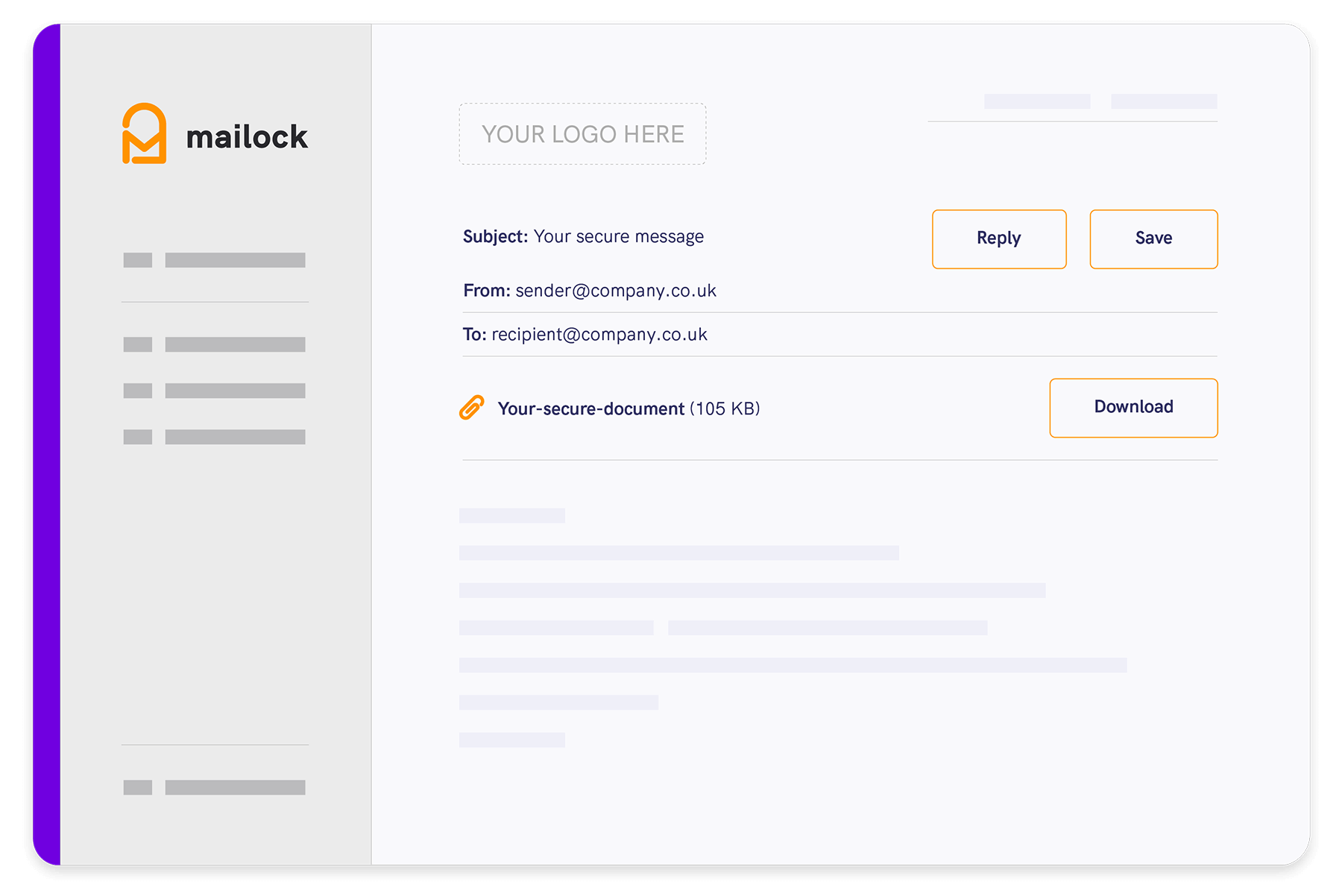 Features
Encrypt emails and attachments at the click of a button
Securely send confidential information by email, for free. Keep your data private.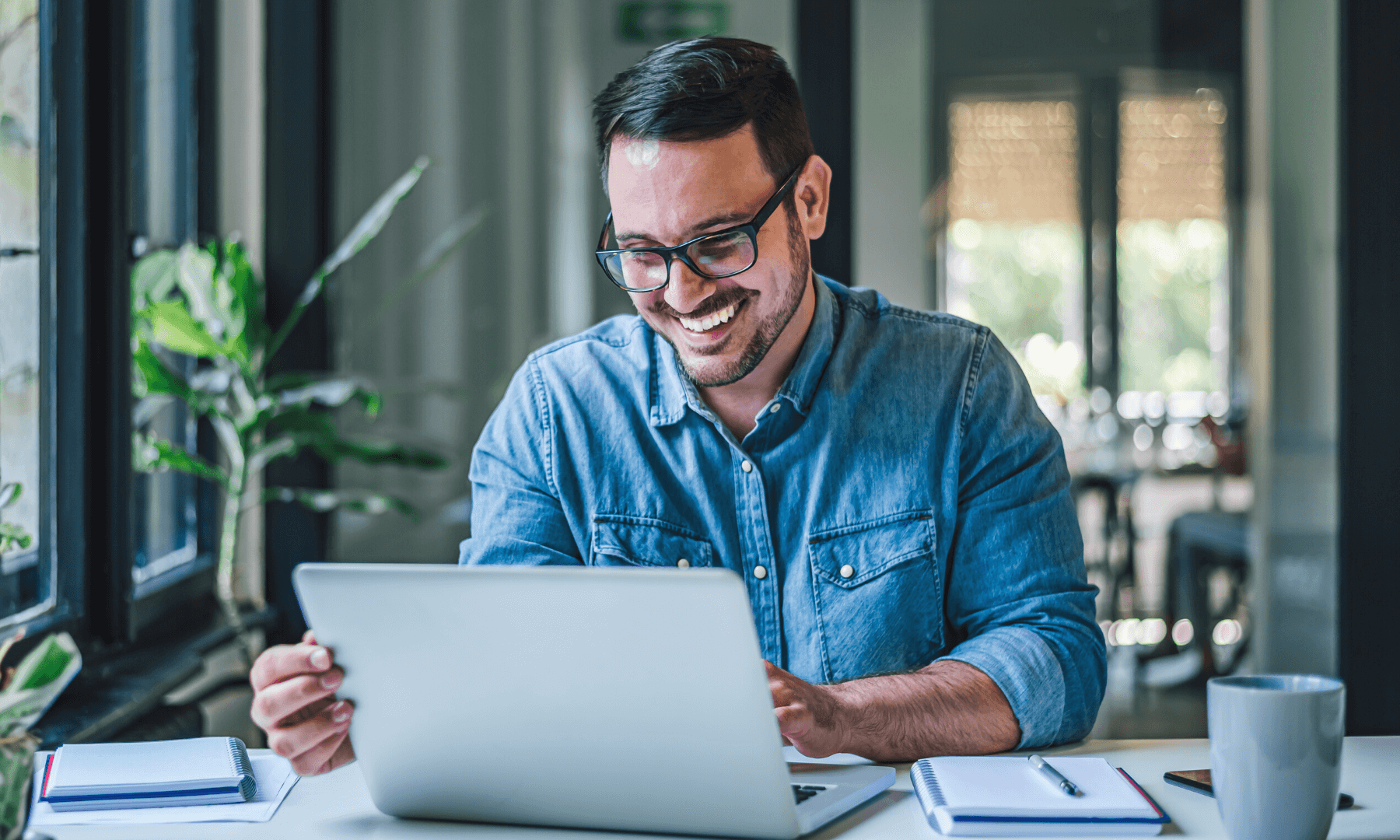 Get started
Secure your outbox
Our free plan gives you 5 secure sends every month (and unlimited secure email replies!).