Financial Advisers
Secure email for
financial advisers
Exchange messages and attachments easily and securely. Do your duty to protect sensitive client information.
Accepted by Tier 1 UK providers
FCA, ICO and GDPR compliant
Free secure email for clients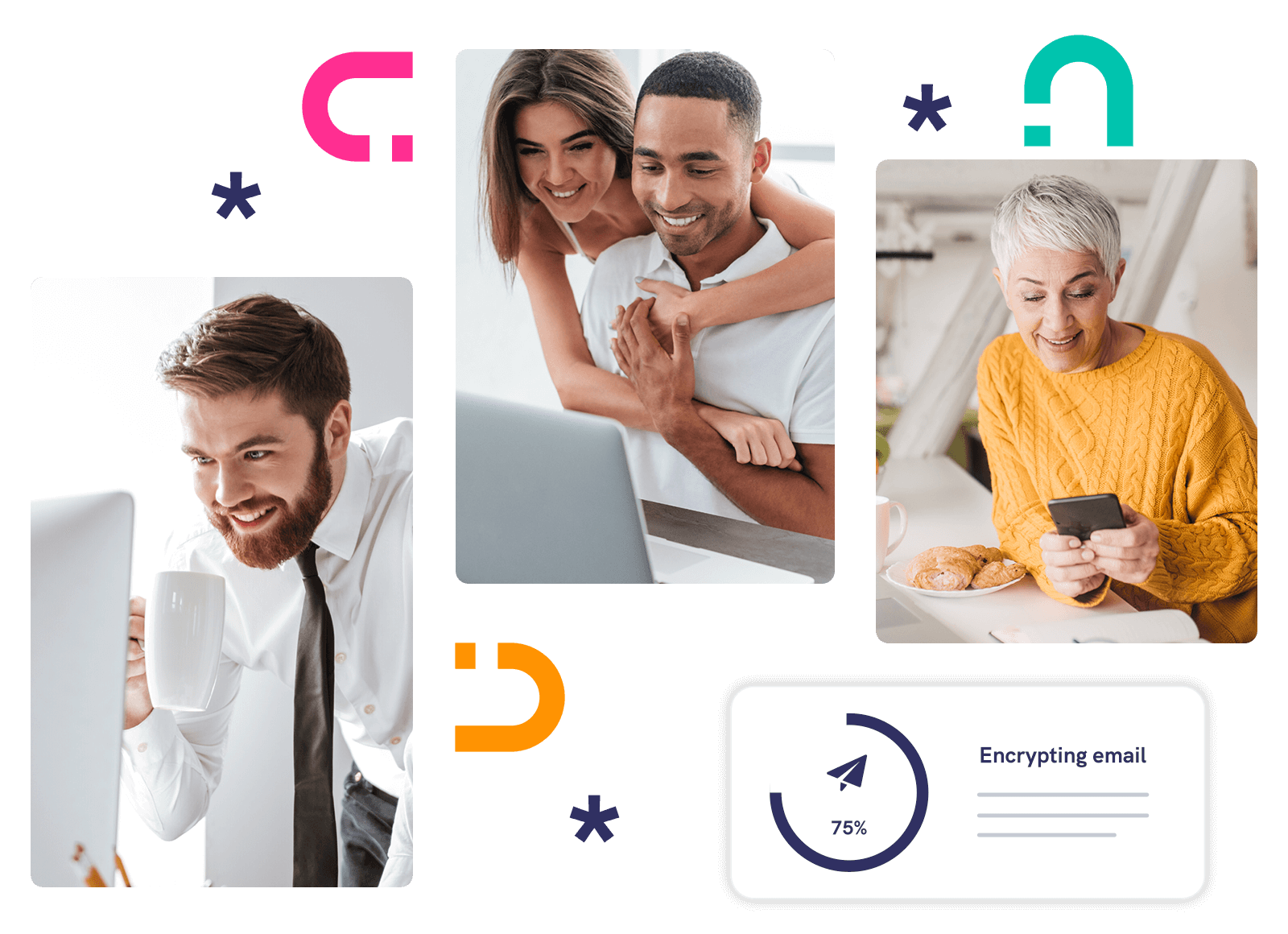 Outbound security
Save yourself some
awkward client calls
Protect sensitive email information
Are you ready to tell a client, "your information's been stolen - your money's gone"? Save yourself some awkward calls by keeping confidential emails safe.
Encrypt: Secure emails and attachments to prevent interception
Identify: Set challenges so only the right people can gain access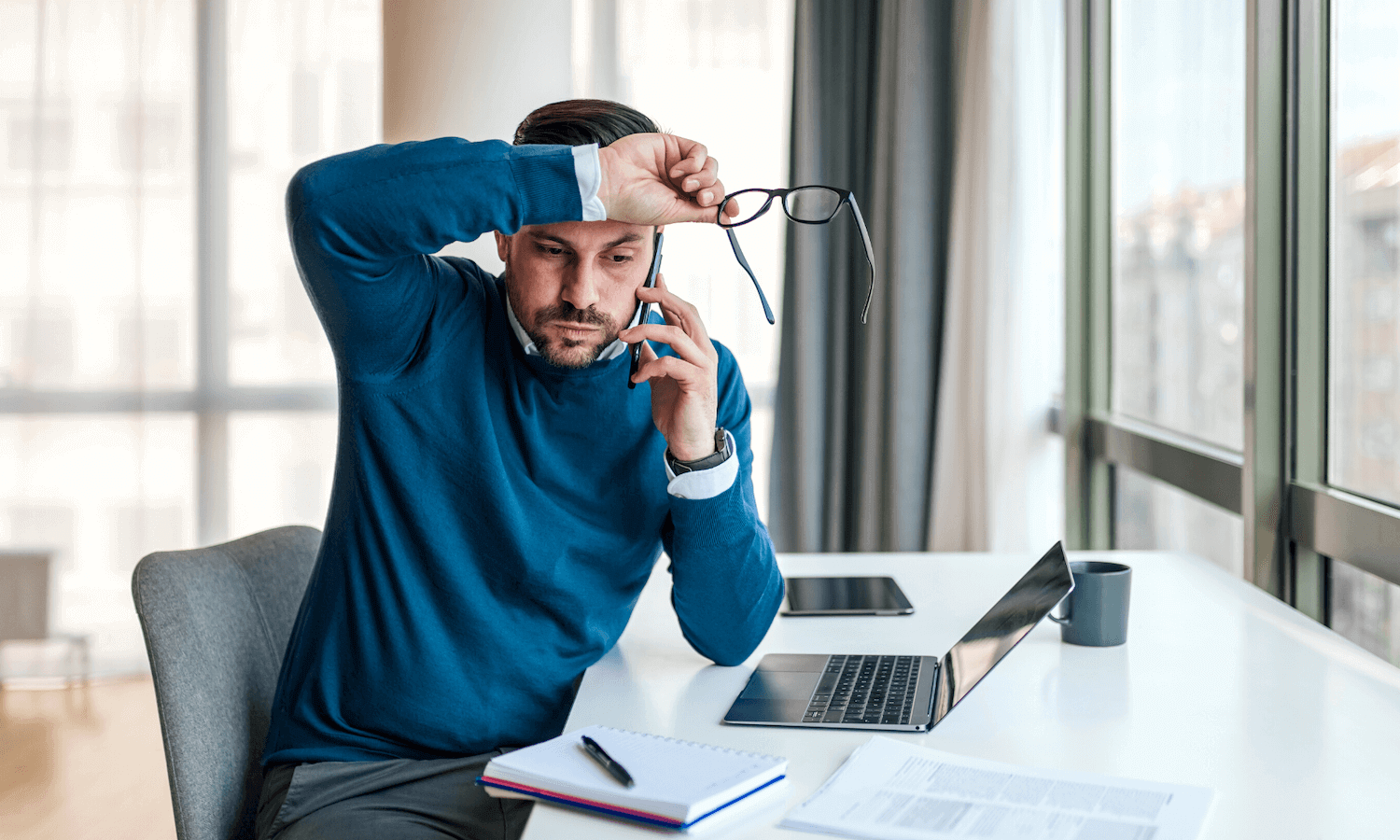 Operational efficiency
"Can't you just
email it to me!?"
Empower clients to respond
Advisers and clients have used email for years, but when it comes to sensitive information it's too much of a risk to "just email it." With Mailock, clients are protected while they use your services.
Unlimited replies to secure emails you send
5+ secure email sends for your recipients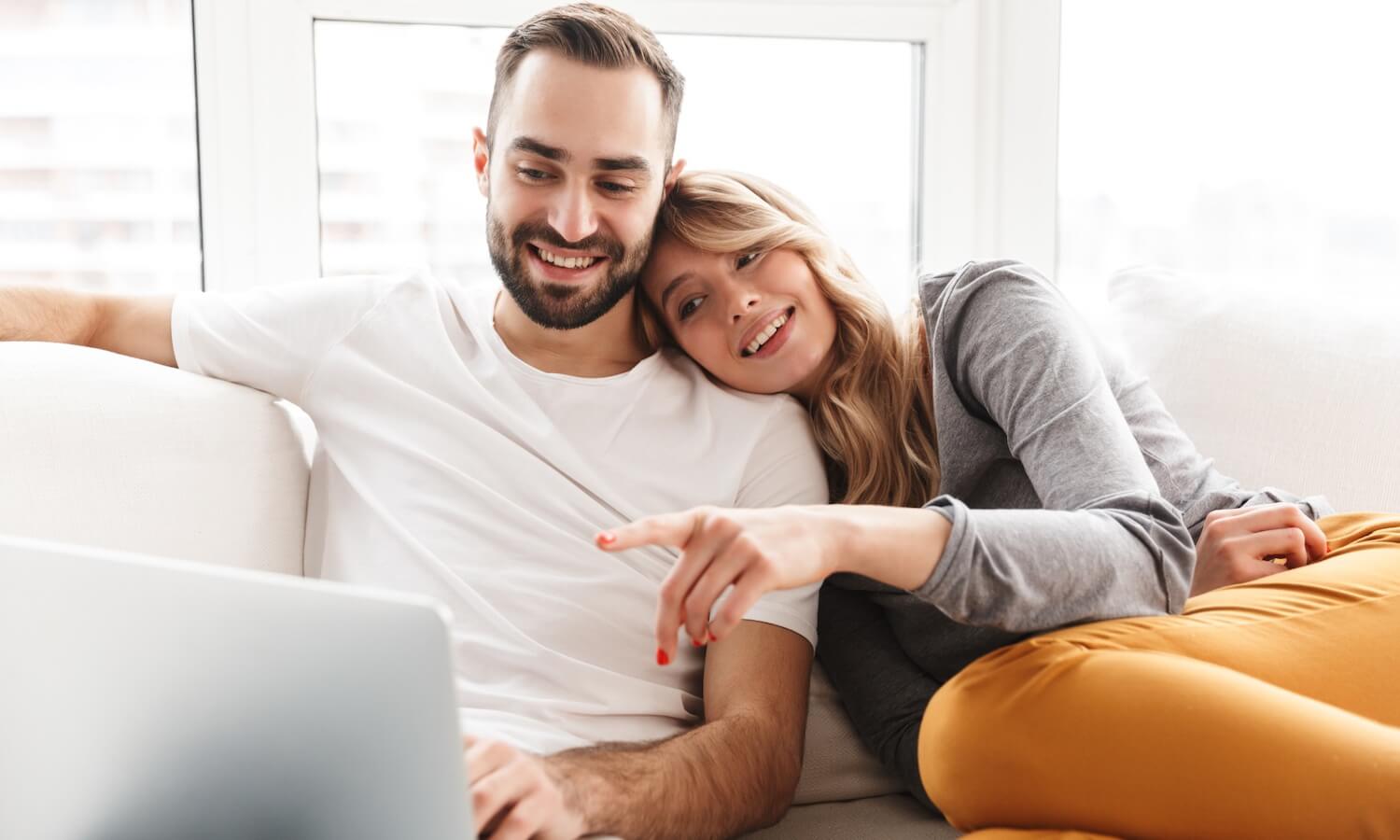 Compliance
Regulatory guidance
Do right by clients and data regulators.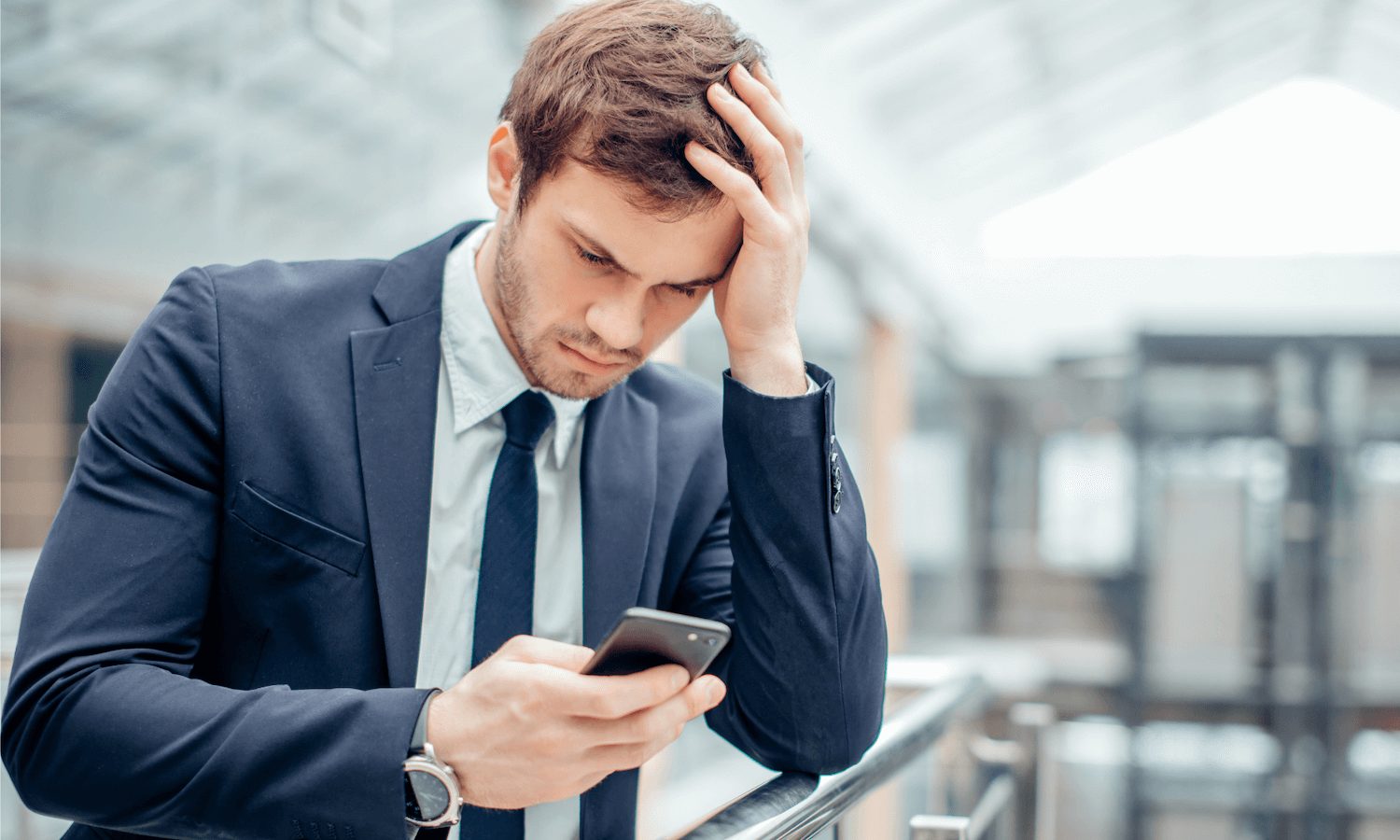 Features
Protect clients. Email data securely.

Accelerate client comms while protecting data from human error and interception.
How it works
Step-by-step
1. Encrypt
Start a secure email from your desktop email client or your web browser. Set a challenge so only the right people gain access.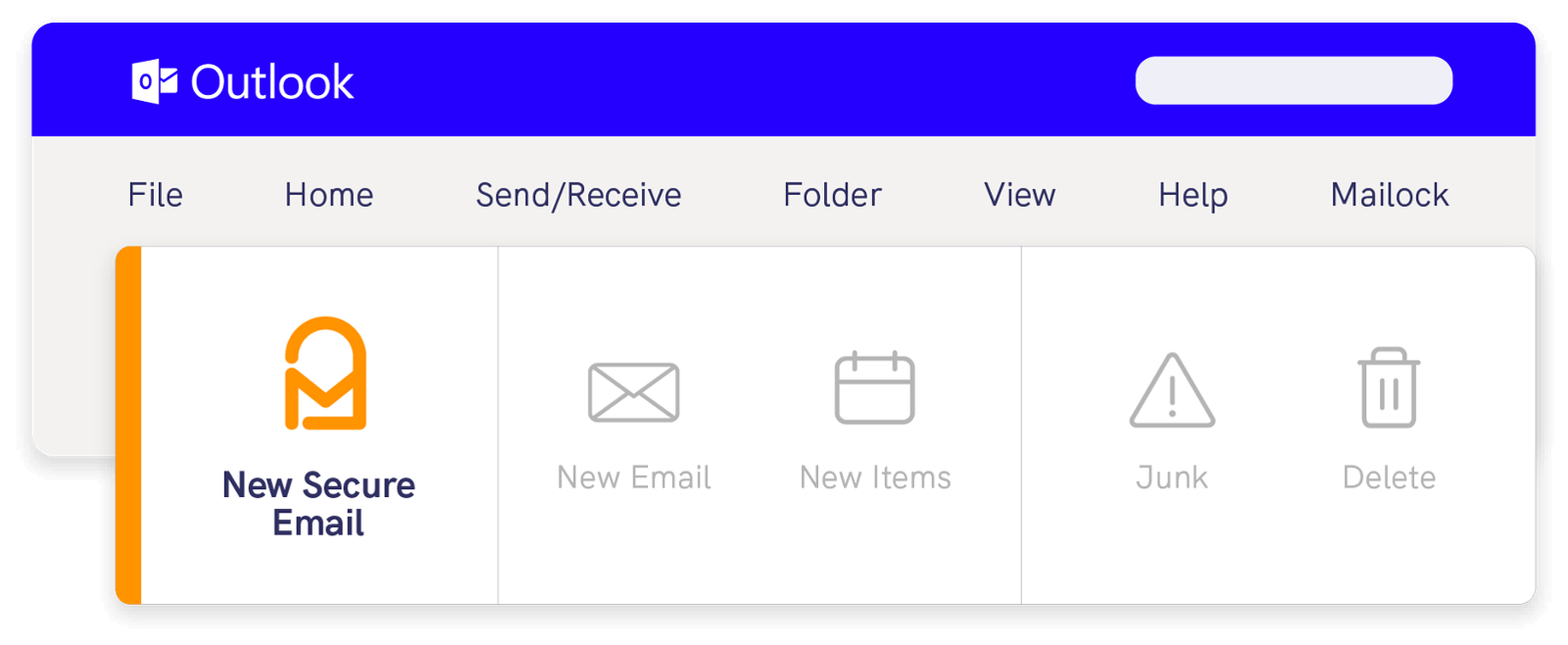 2. Connect
Recipients click 'Open' on the notification delivered to their inbox. They'll answer any challenges that have been set, or if they're trusted, they can open and read right away.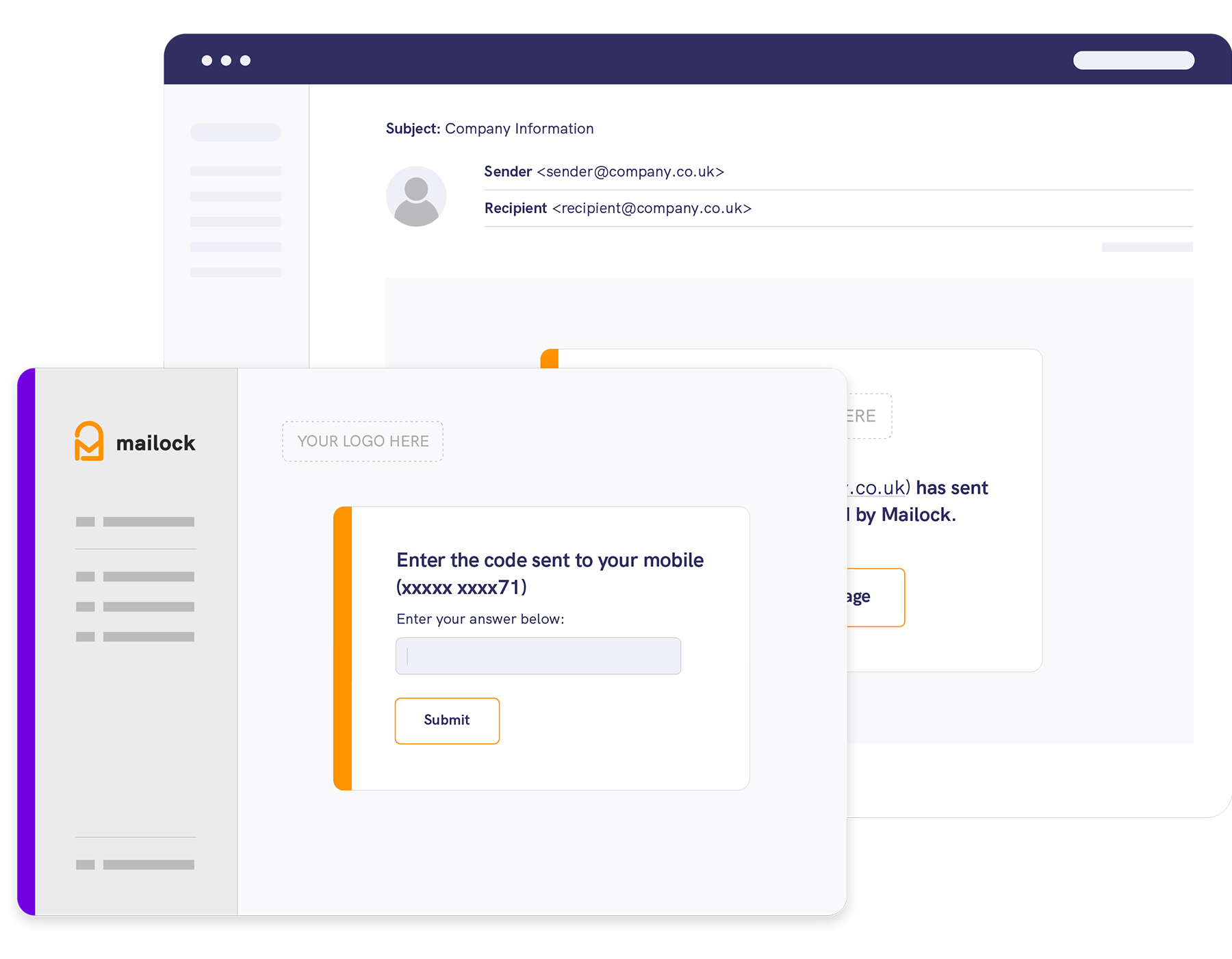 3. Engage
If recipients need to reply to a secure message, they can use Mailock to compose, attach, and reply using their existing email address and account. They'll even get a limited number of secure emails to send.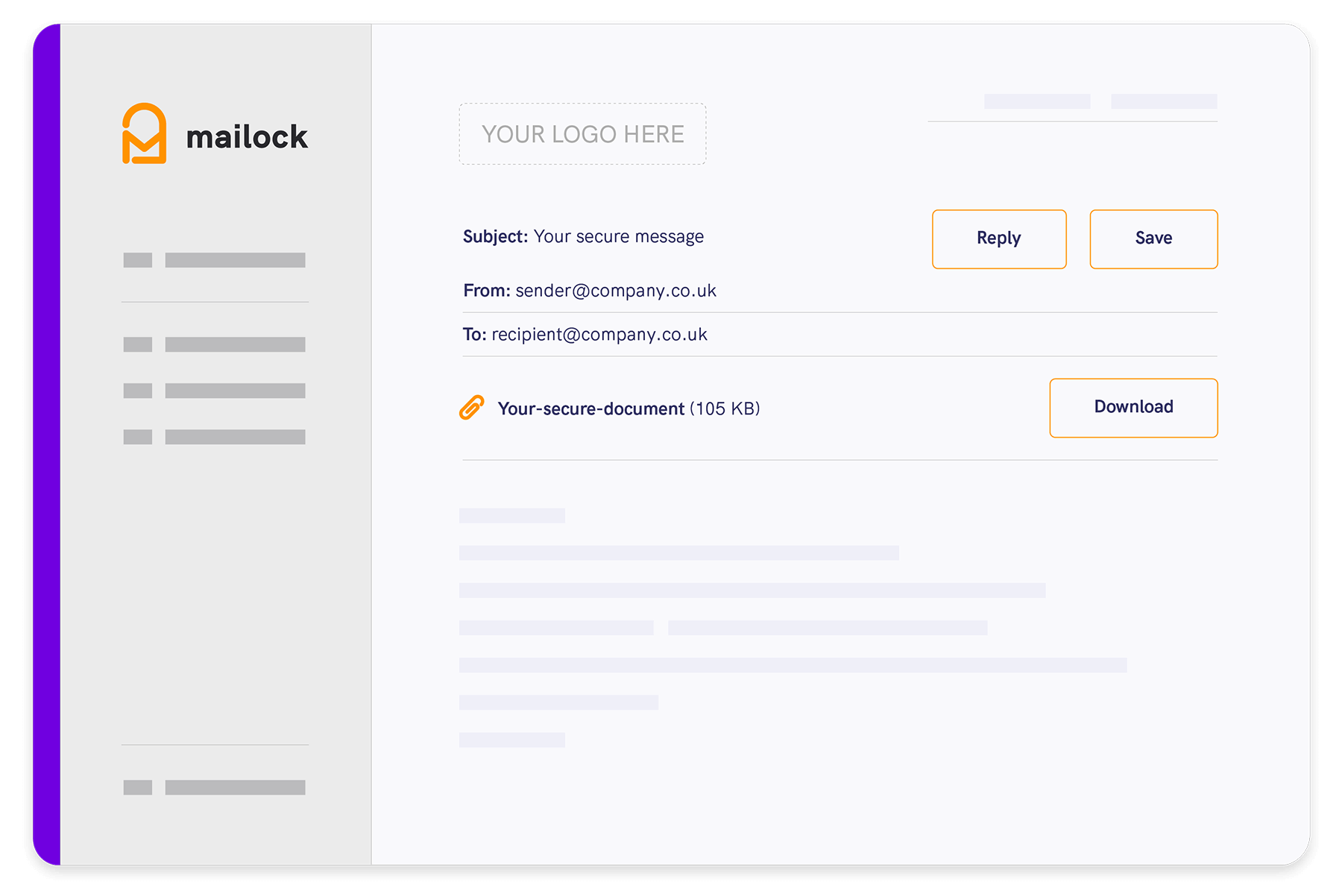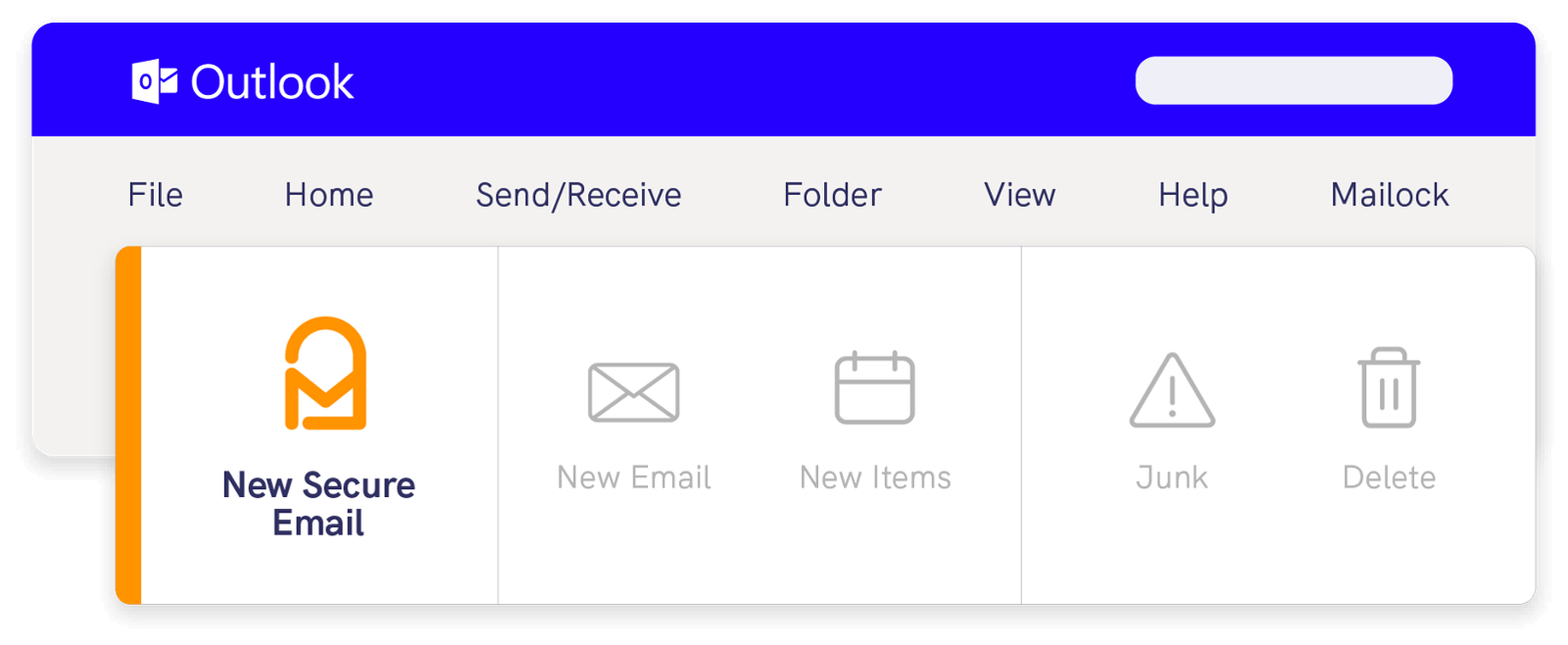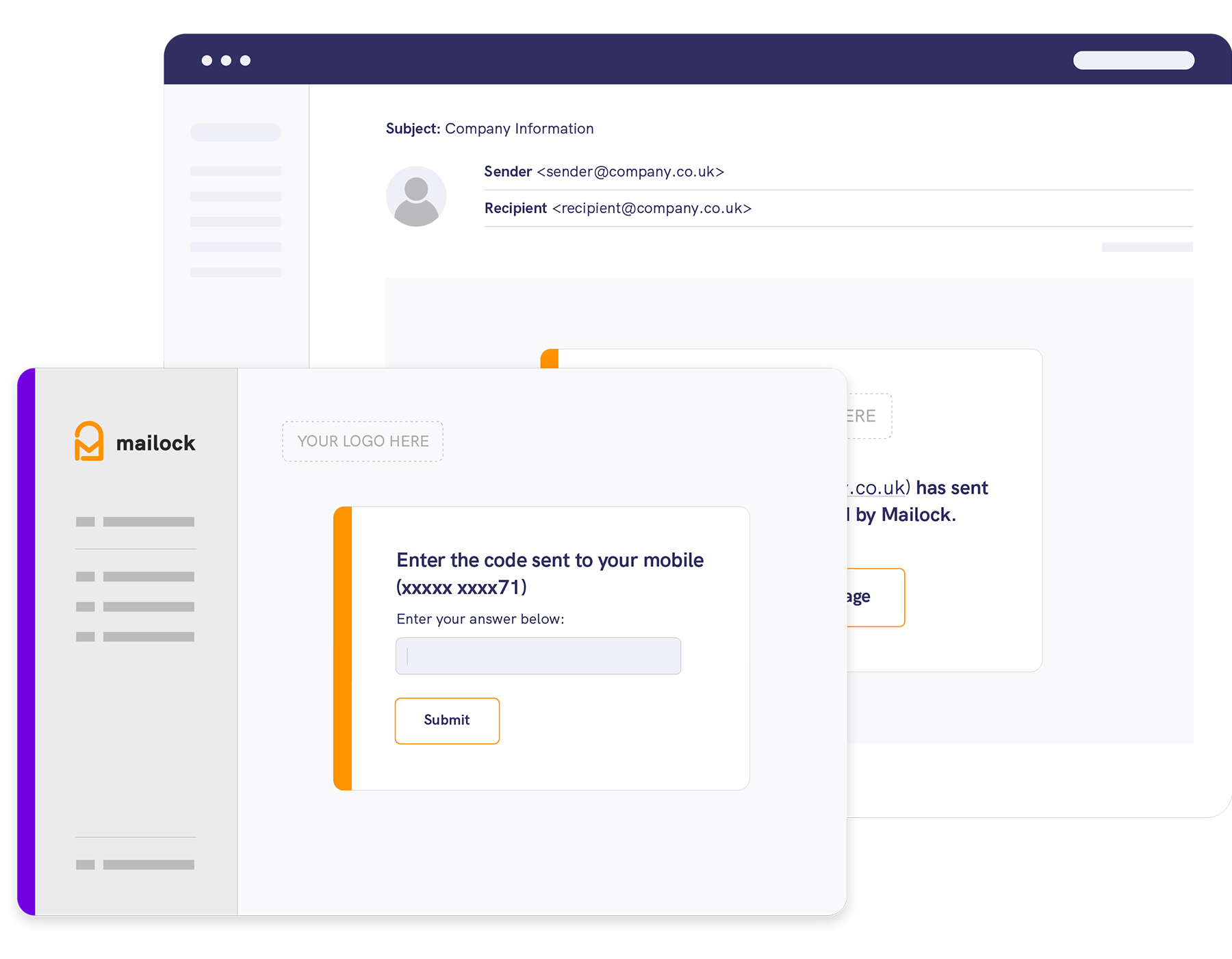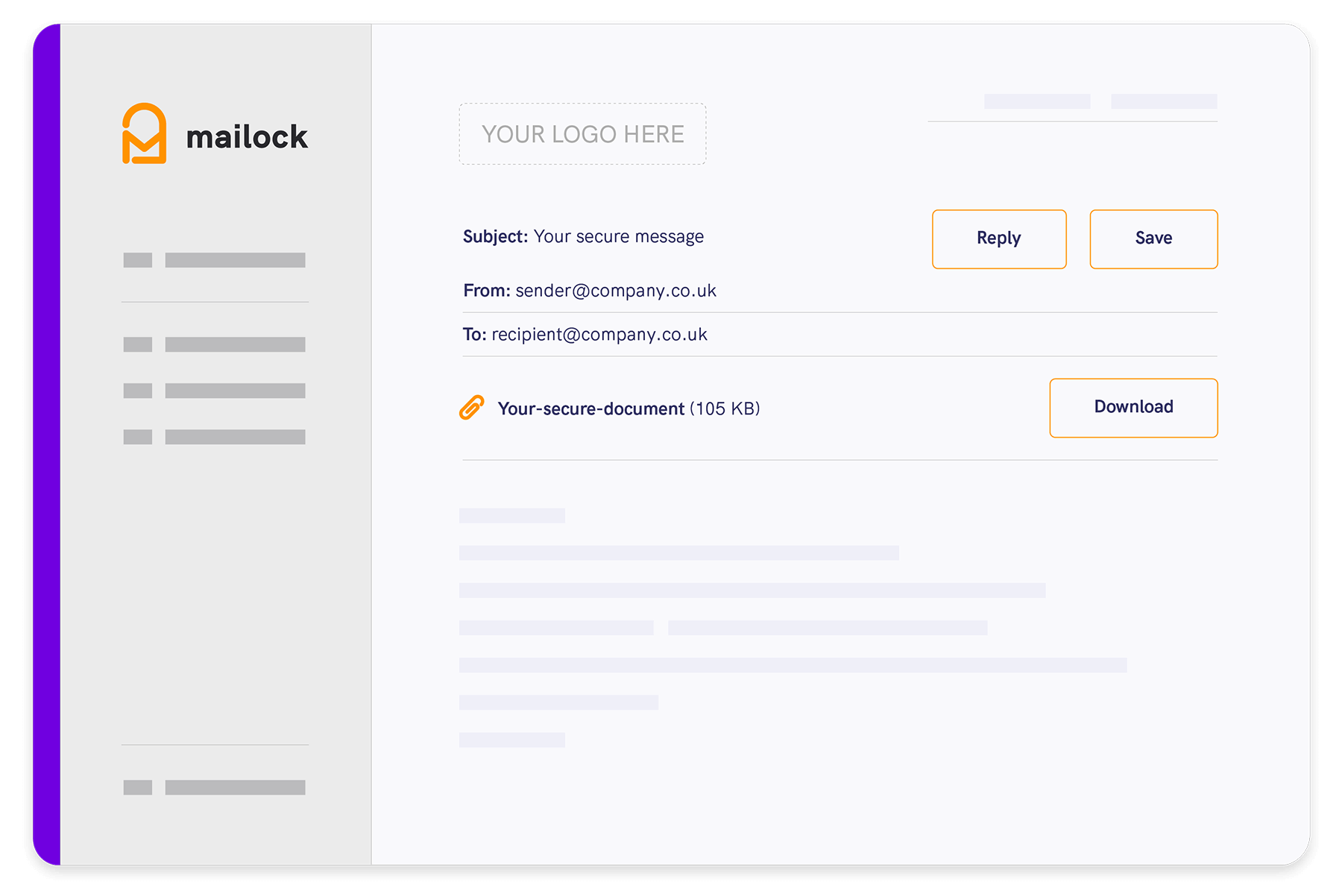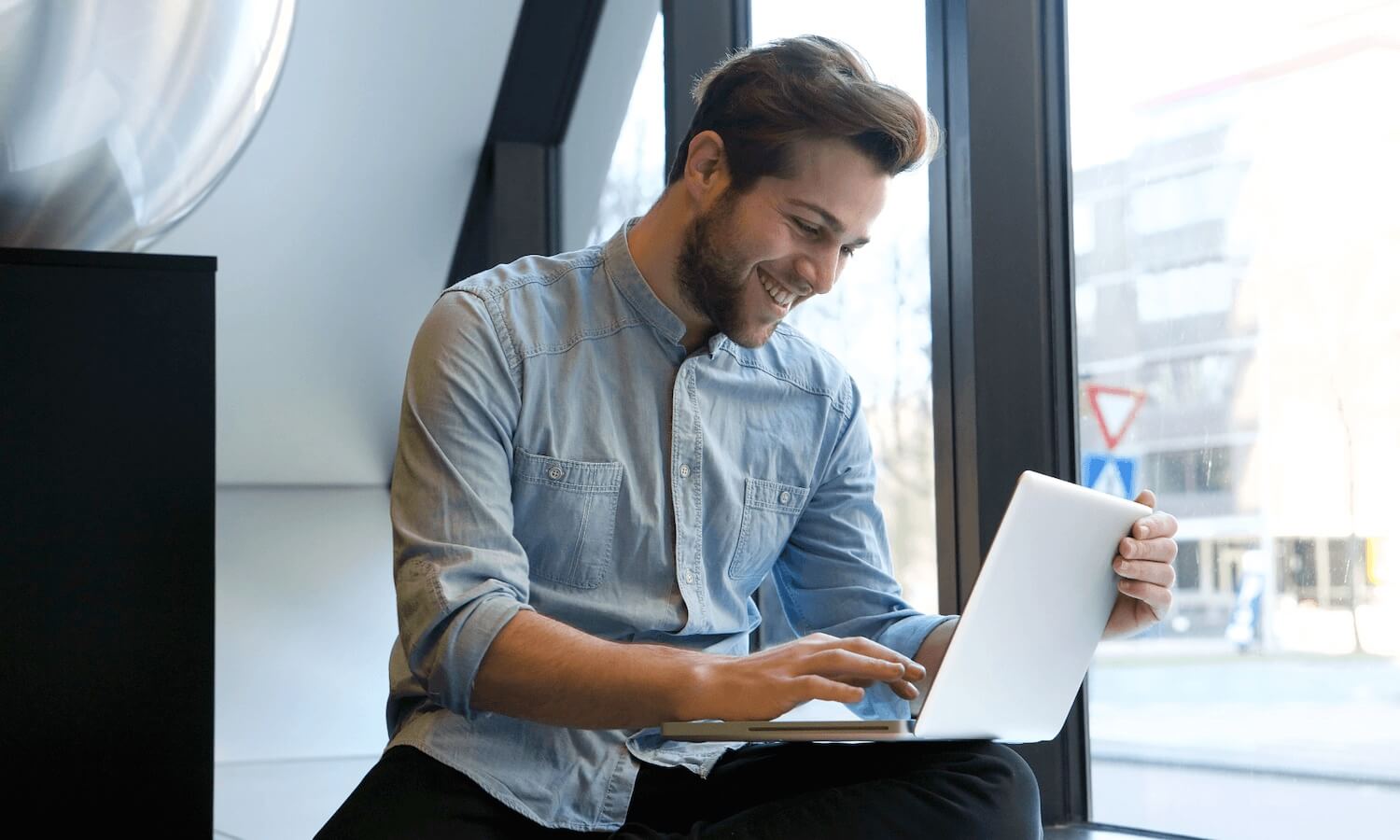 Protect client info
Communicate securely by encrypting your client emails and attachments. Enable multi-factor authentication to make sure only the intended recipient can open emails. Message revoke gives you a last resort lockdown option.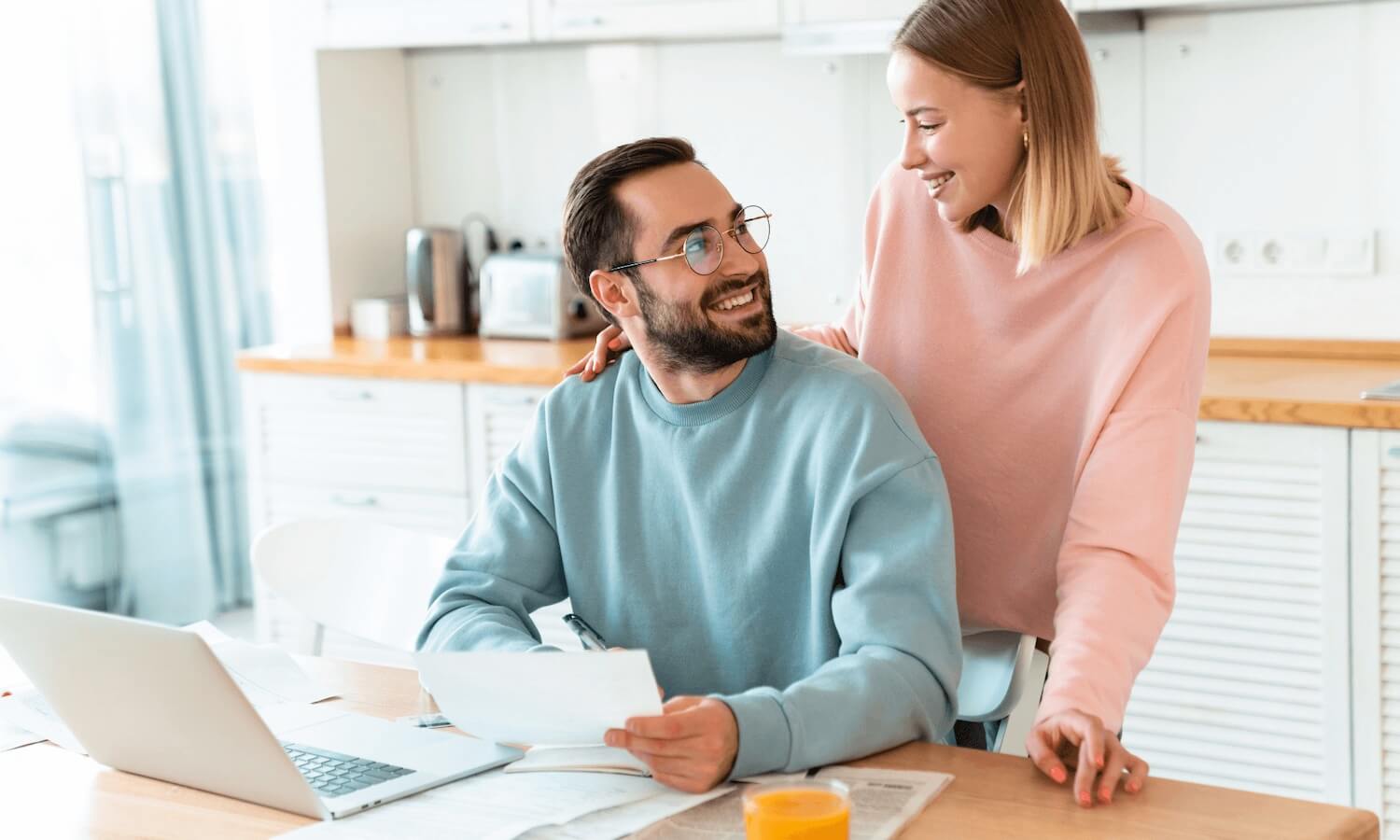 Increase efficiency
Have your clients asked, "can't you just email it"? Send documents with full audit trails and deliver on your service commitments immediately, without the inefficiencies of postal mail. Save time, save cost, and save paper.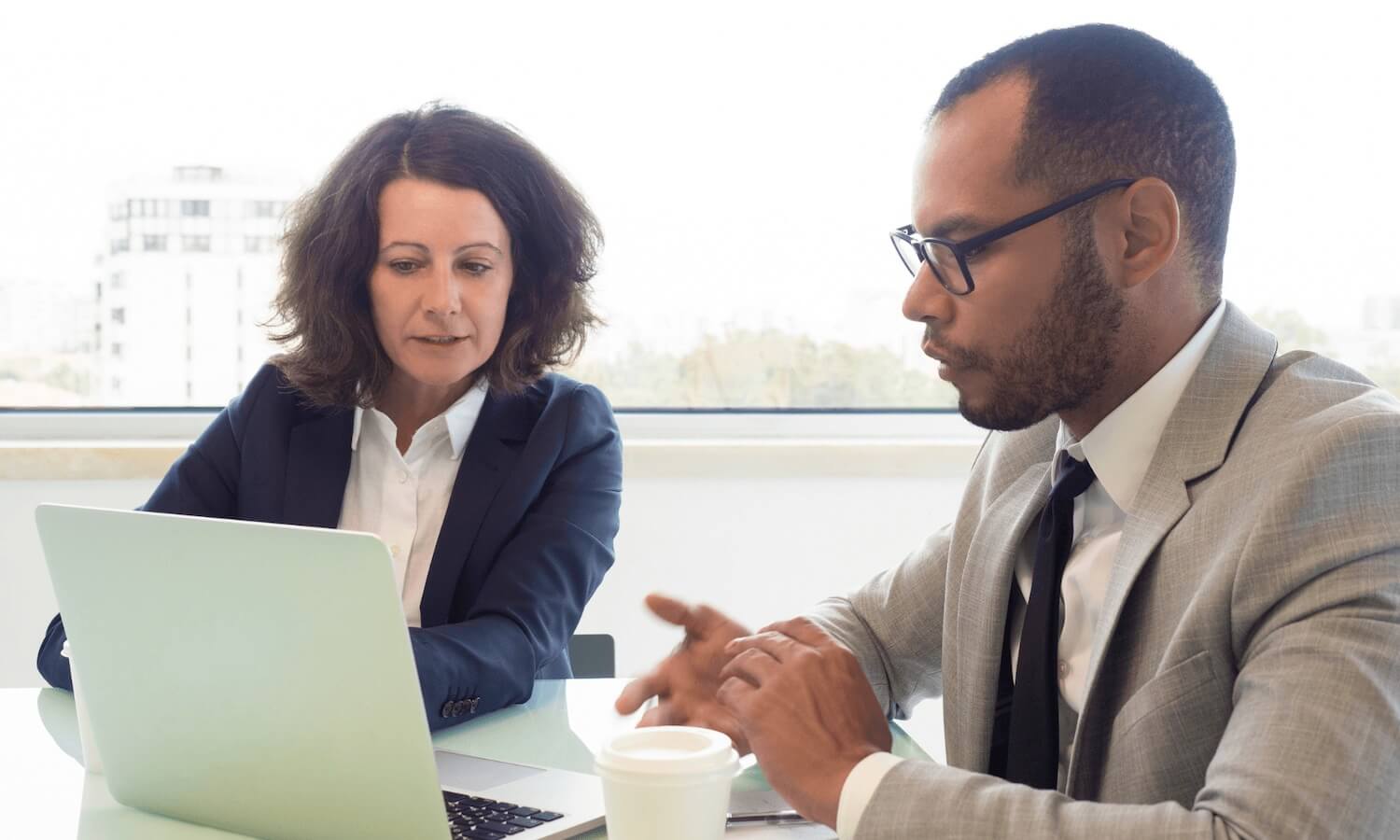 Maintain compliance
The FCA advises that all sensitive information sent off site should be encrypted and records should be kept for client communications. Secure data and track activity with full audit trails of open, read, and document access.