Financial Advisers
Secure email for financial advisers
As an Independent Financial Adviser (IFA), it's your responsibility to protect sensitive client information and documents. Mailock gives you the power to exchange emails easily and securely, with full compliance.
Used by Tier 1 UK financial providers
Read-without-registration for clients
Encrypted replies (return forms safely)
FCA, ISO 27001 and GDPR compliant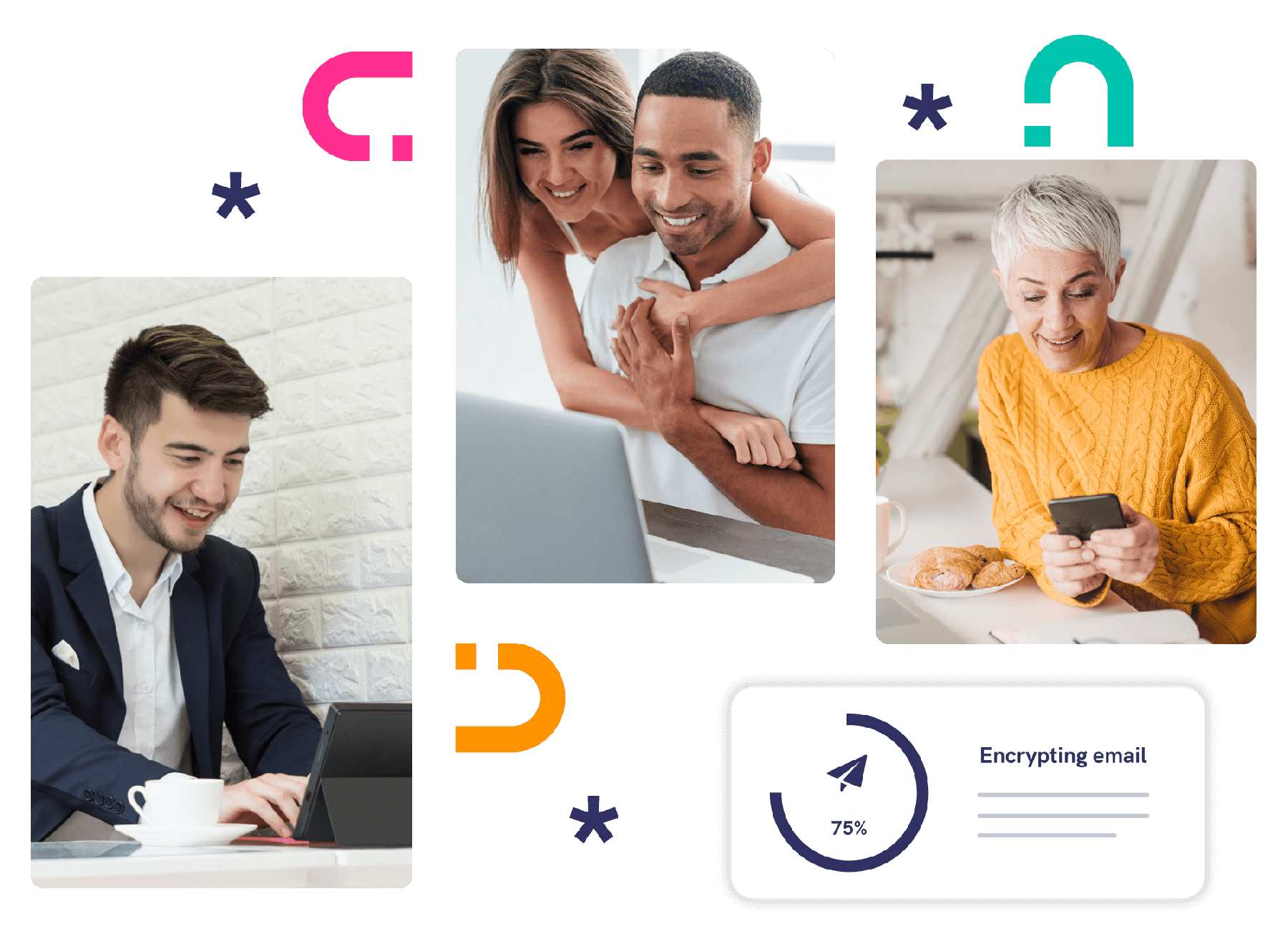 Share securely.
Deliver instantly.

Accelerate your client communications and protect against human error and interception. Exchange emails securely with Mailock.
How it works
Step-by-step
1. Encrypt
Start an encrypted message with the click of a button in your email client, compose, and send. Get prompts to encrypt if Mailock thinks you're sending sensitive data.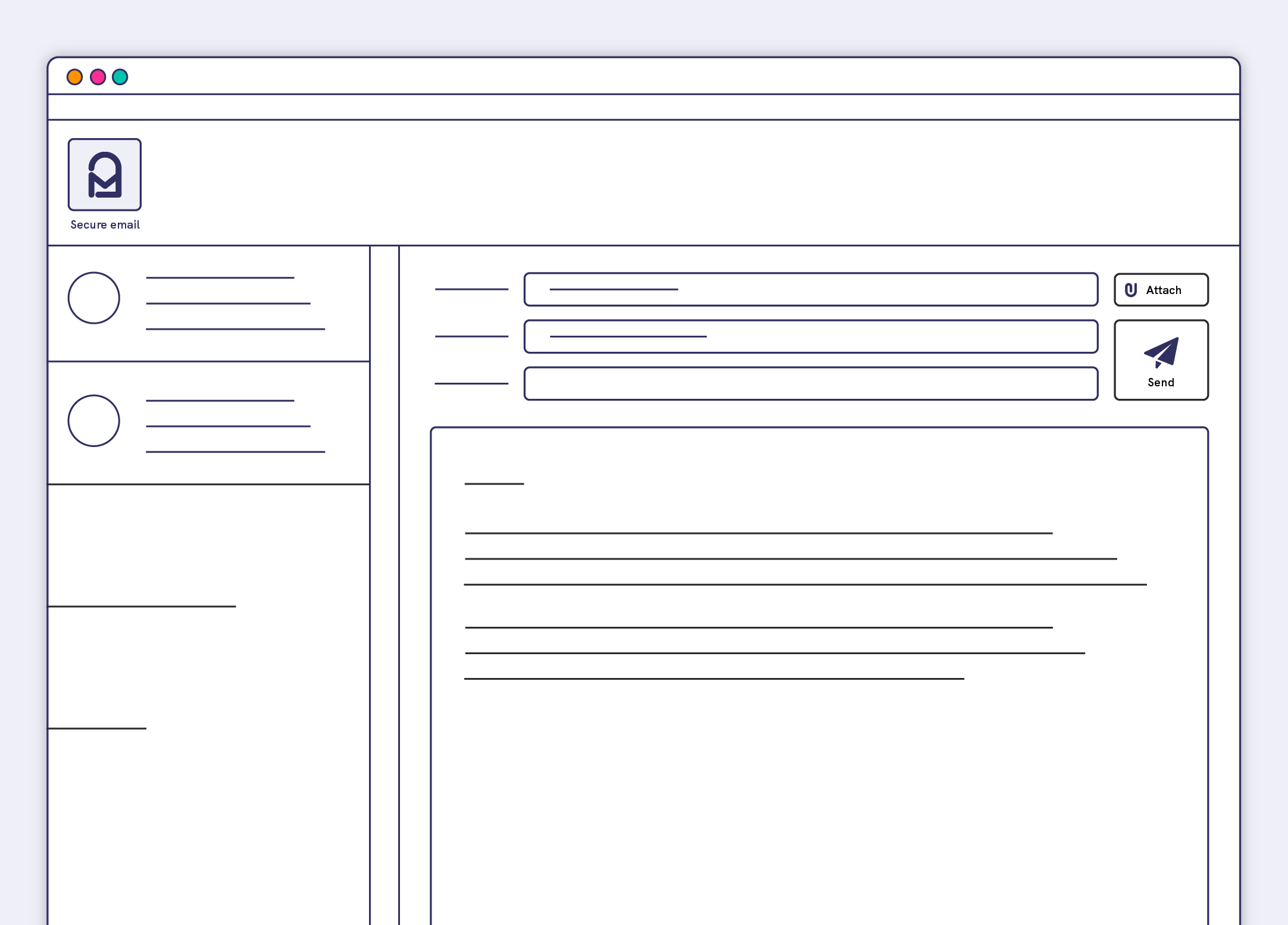 2. Connect
Recipients click 'Open' on the digital envelope delivered to their inbox to start the Mailock in-browser app. Set challenges to verify their identity - or, if they're a trusted contact, they can decrypt and read right away.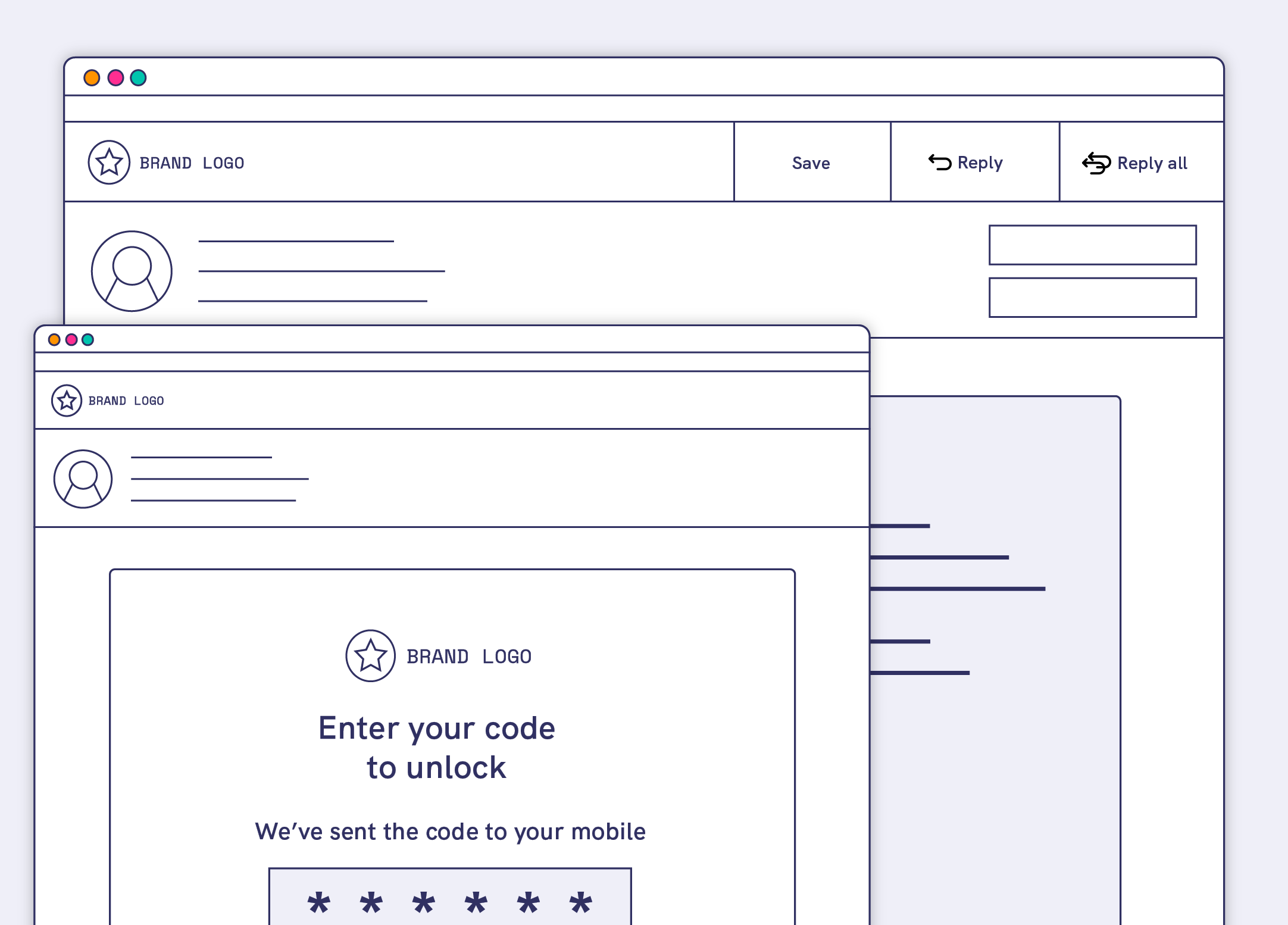 3. Engage
Our browser app works just like an email client. Recipients download files, compose, attach, and reply. When you receive their replies, they are automatically decrypted into your inbox.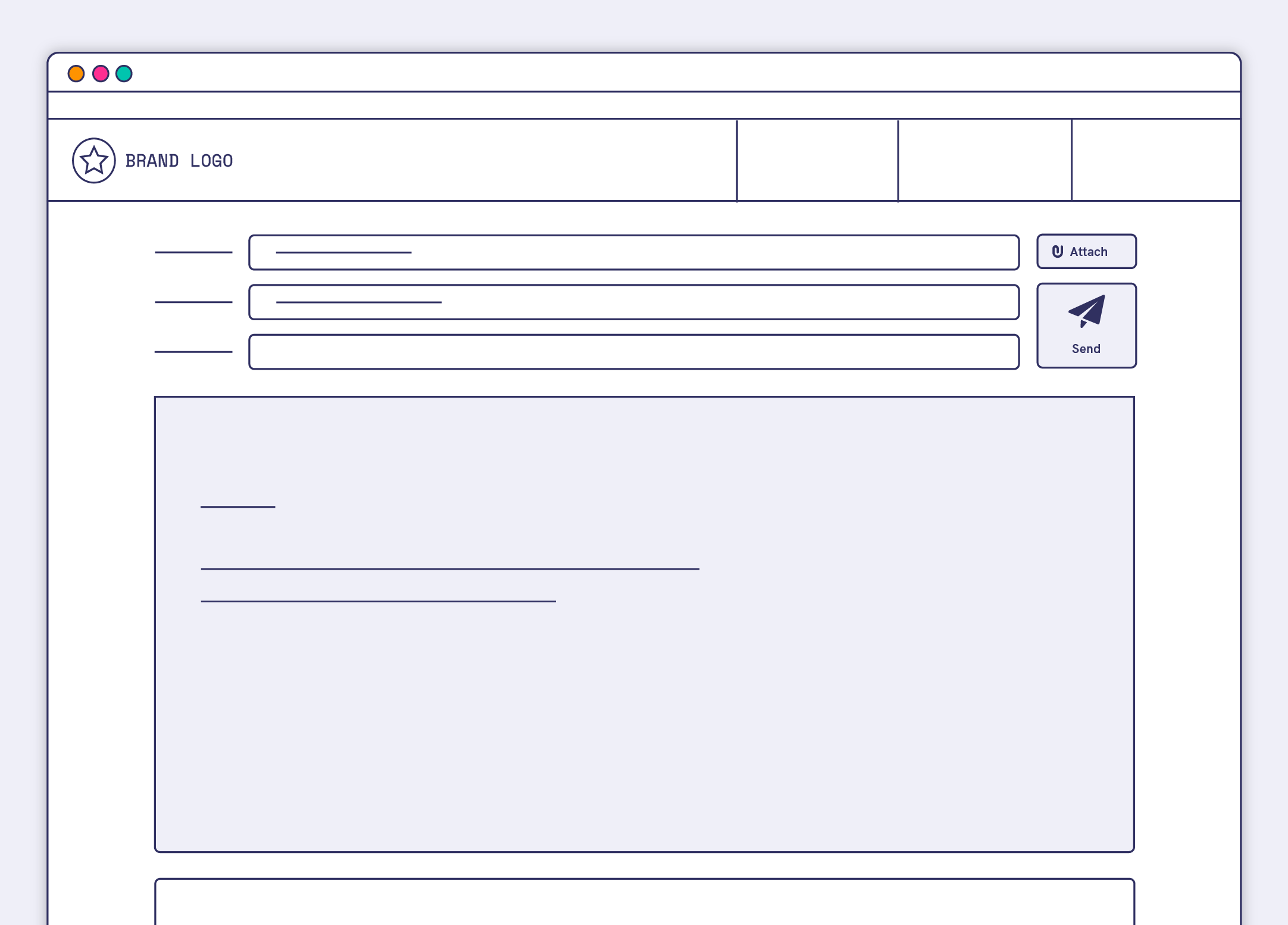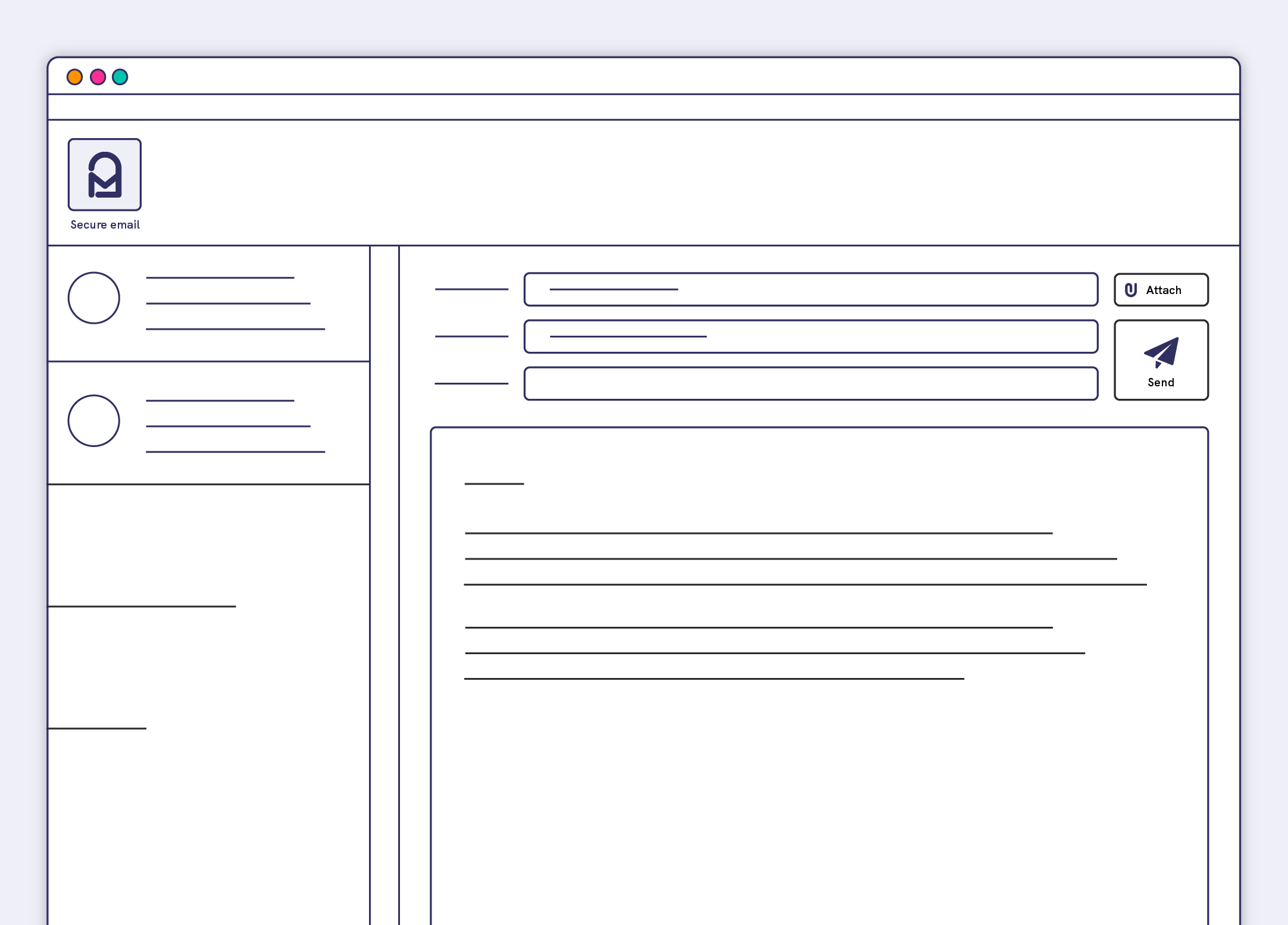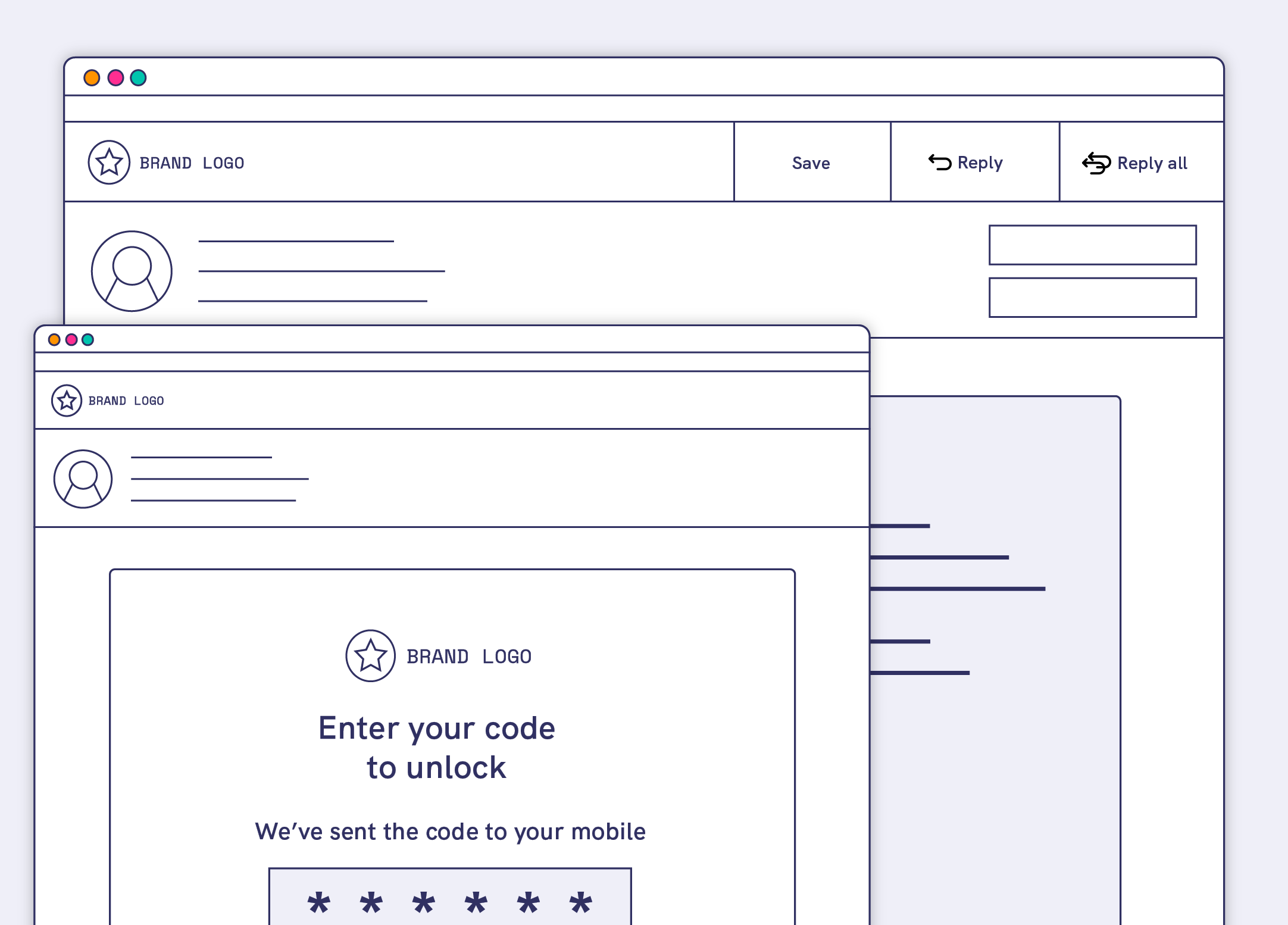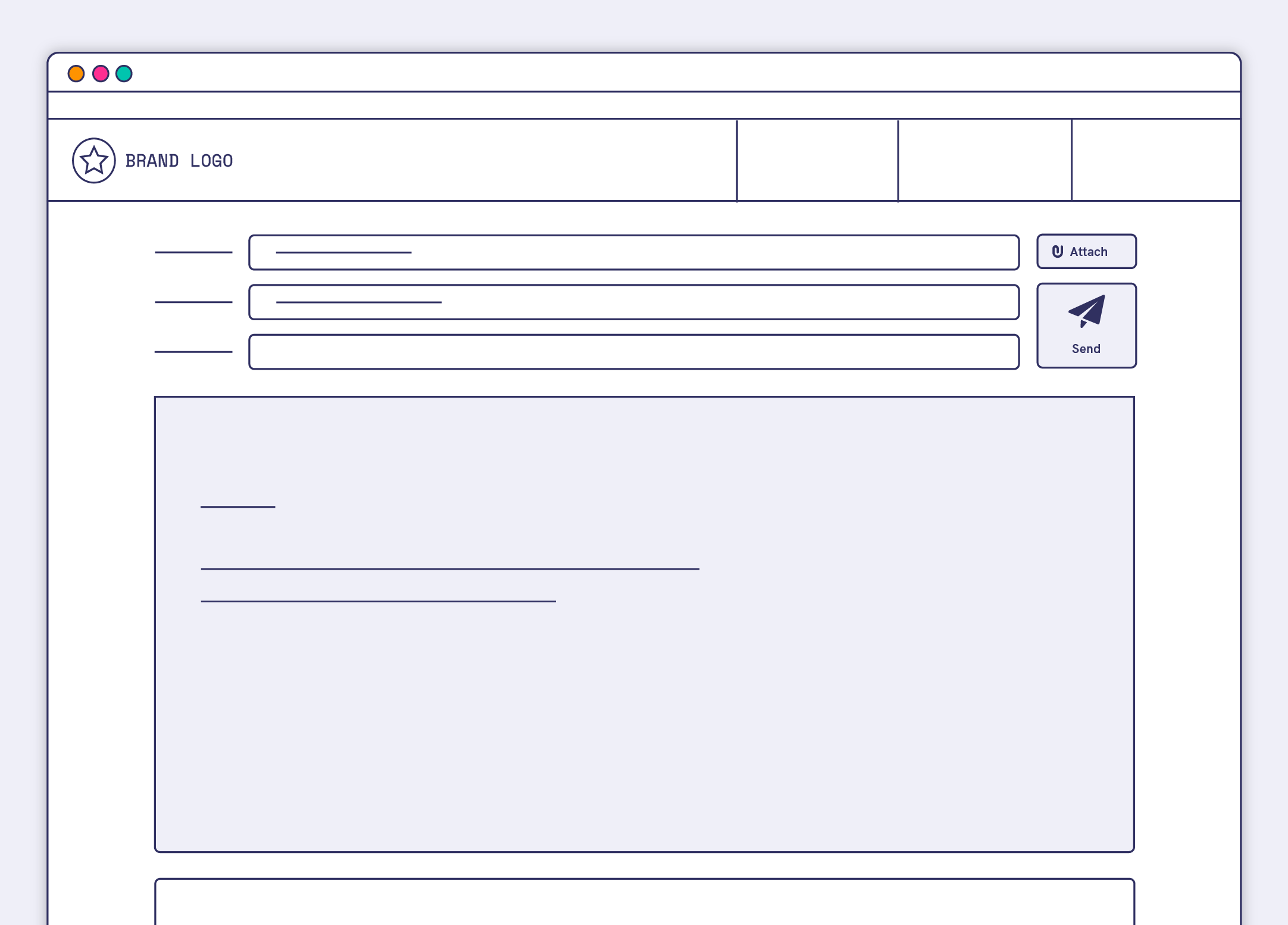 It only takes an email...
Protect sensitive client comms
The world of face-to-face client meetings is gone, replaced with a hybrid model where communication takes place across multiple channels. Email is the central thread tying all these channels together, but it comes with inherent risks. Emails containing sensitive information can easily be intercepted or even sent to the wrong person. It only takes one email to cause a data leak, possible fines, and reputational damage.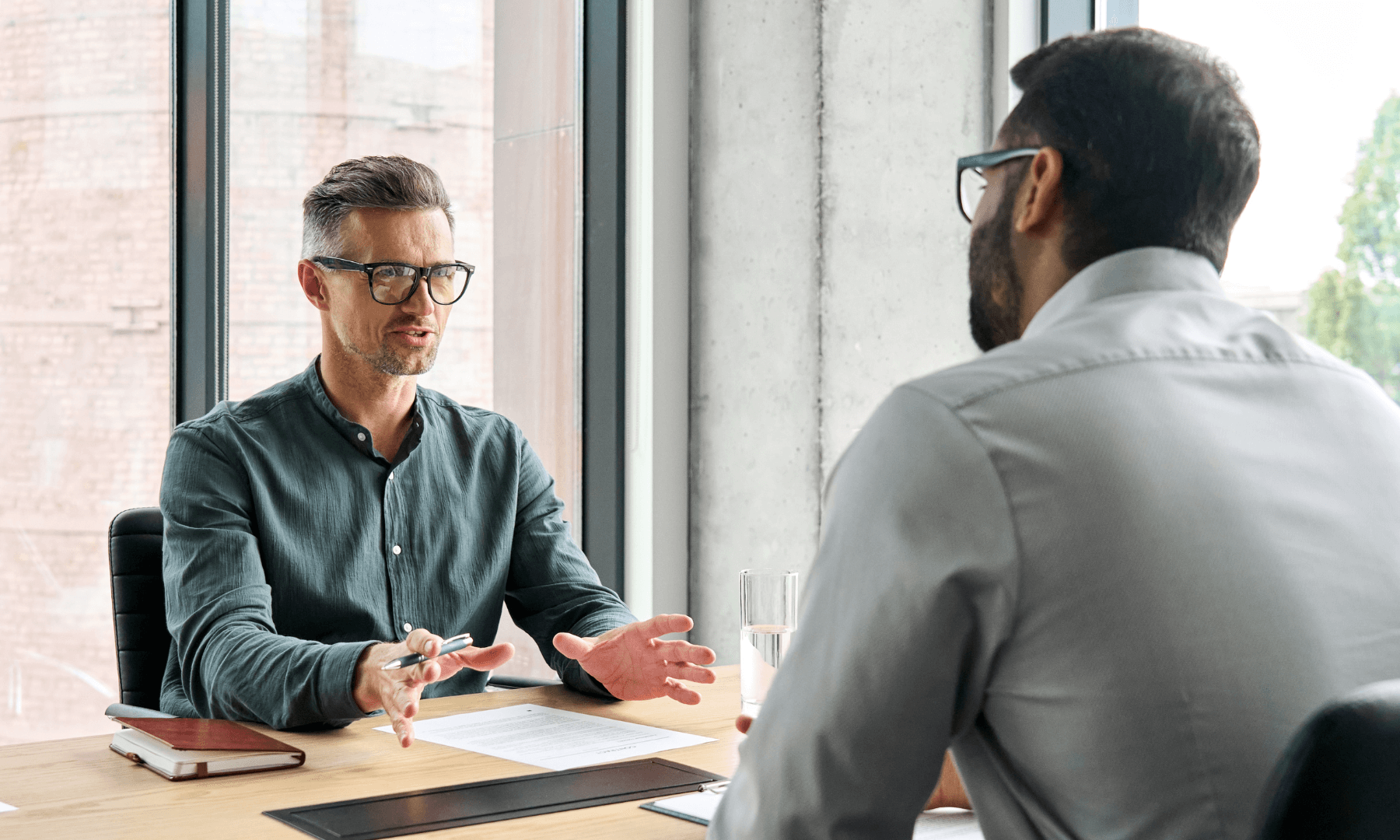 Secure digital delivery
Take your workflows digital
Whether you're an individual, a small team of advisers, or a large intermediary - Mailock is designed to power your secure digital communications. Integrate with your current email provider and start sending secure messages and documents today. Eliminate the inefficiencies associated with postal mail and maximise security with an encrypted thread from you to your clients.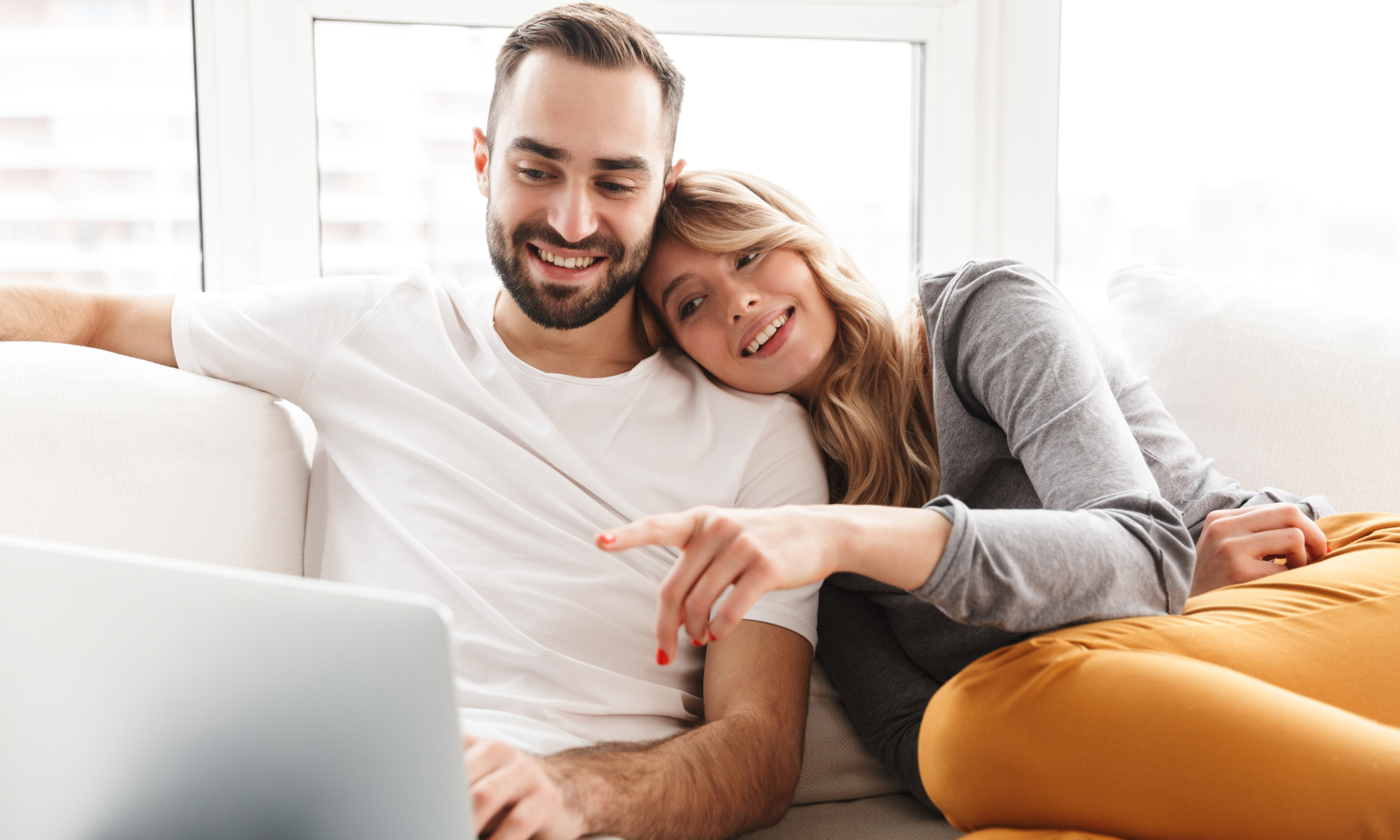 Make an impact
Transform your comms
Upgrade your workflows for the 21st century - exchange information securely with Mailock.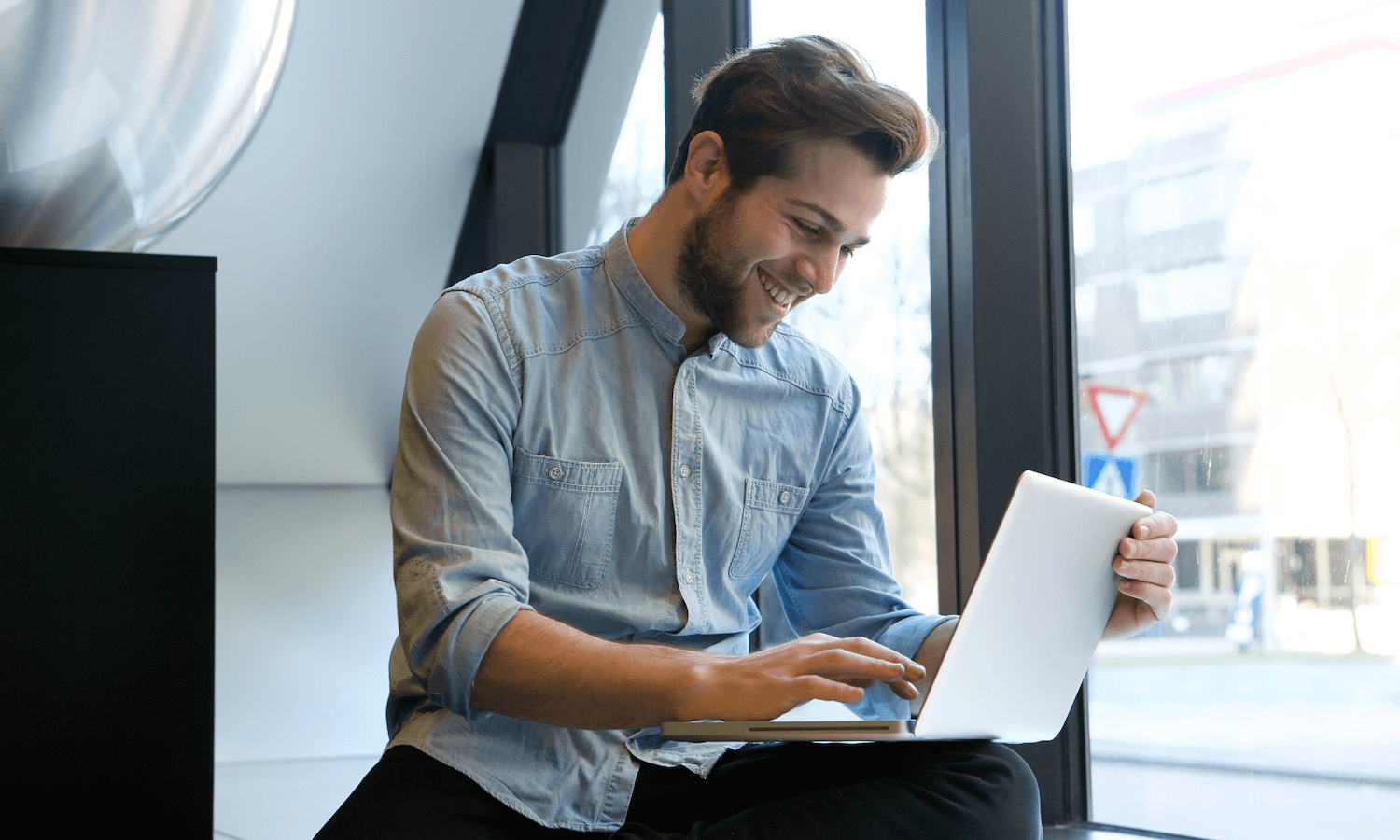 Protect client data
Communicate securely by encrypting your client emails and attachments. Enable multi-factor authentication to make sure only the intended recipient can open emails. Use Full Revoke as a last resort option to block access.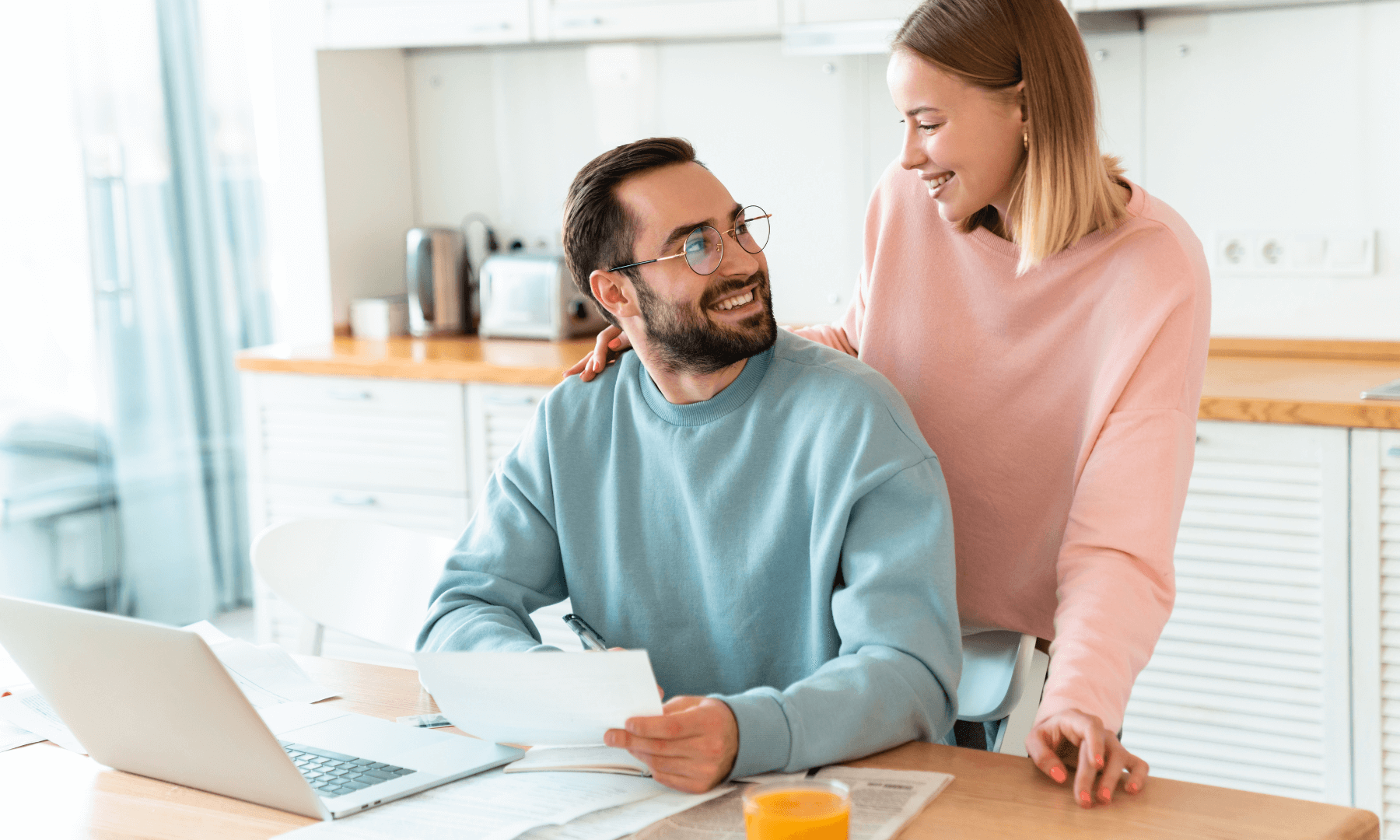 Increase efficiency
Have your clients asked, "can't you just email it"? Send documents with full audit trails and deliver on your service commitments immediately, without the inefficiencies of postal mail. Save time, save cost, and save paper.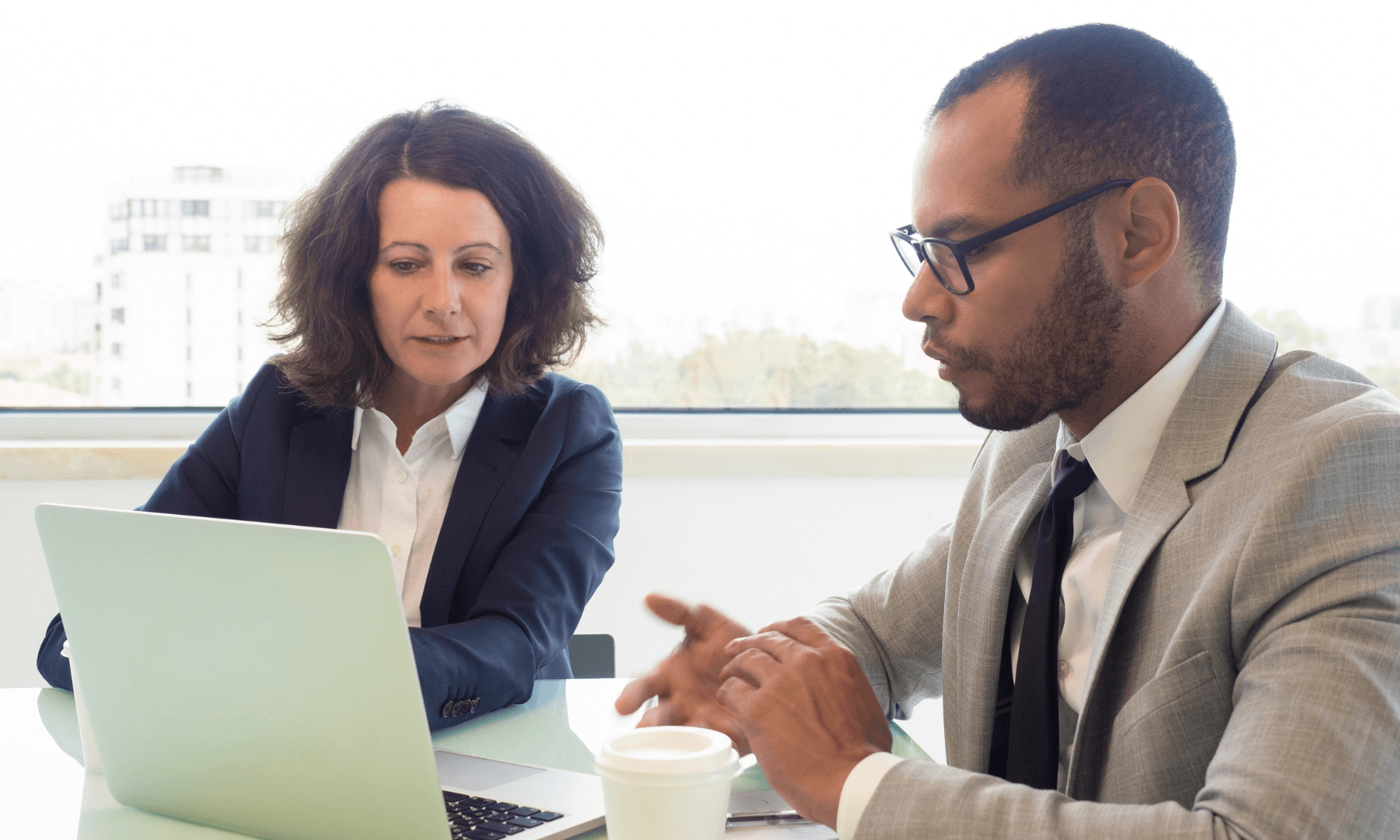 Maintain compliance
The FCA advises that all sensitive information sent off site should be encrypted and records should be kept for client communications. Secure data and track activity with full audit trails of open, read, and document access.
GDPR
"Personal data shall be: processed in a manner that ensures appropriate security of the personal data, including protection against unauthorised or unlawful processing and against accidental loss, destruction or damage, using appropriate technical or organisational measures ('integrity and confidentiality')."
— ICO, 2021
MiFIID II
"An investment firm shall have sound security mechanisms in place to guarantee the security and authentication of the means of transfer of information, minimise the risk of data corruption and unauthorised access and to prevent information leakage maintaining the confidentiality of the data at all times."
— ESMA, 2021
ISO 27001
"You should use encrypted communication channels when transmitting personal data. You should have an encryption policy in place that governs how and when you implement encryption, and you should also train your staff in the use and importance of encryption. When storing or transmitting personal data, you should use encryption and ensure that your encryption solution meets current standards."
— ICO, 2021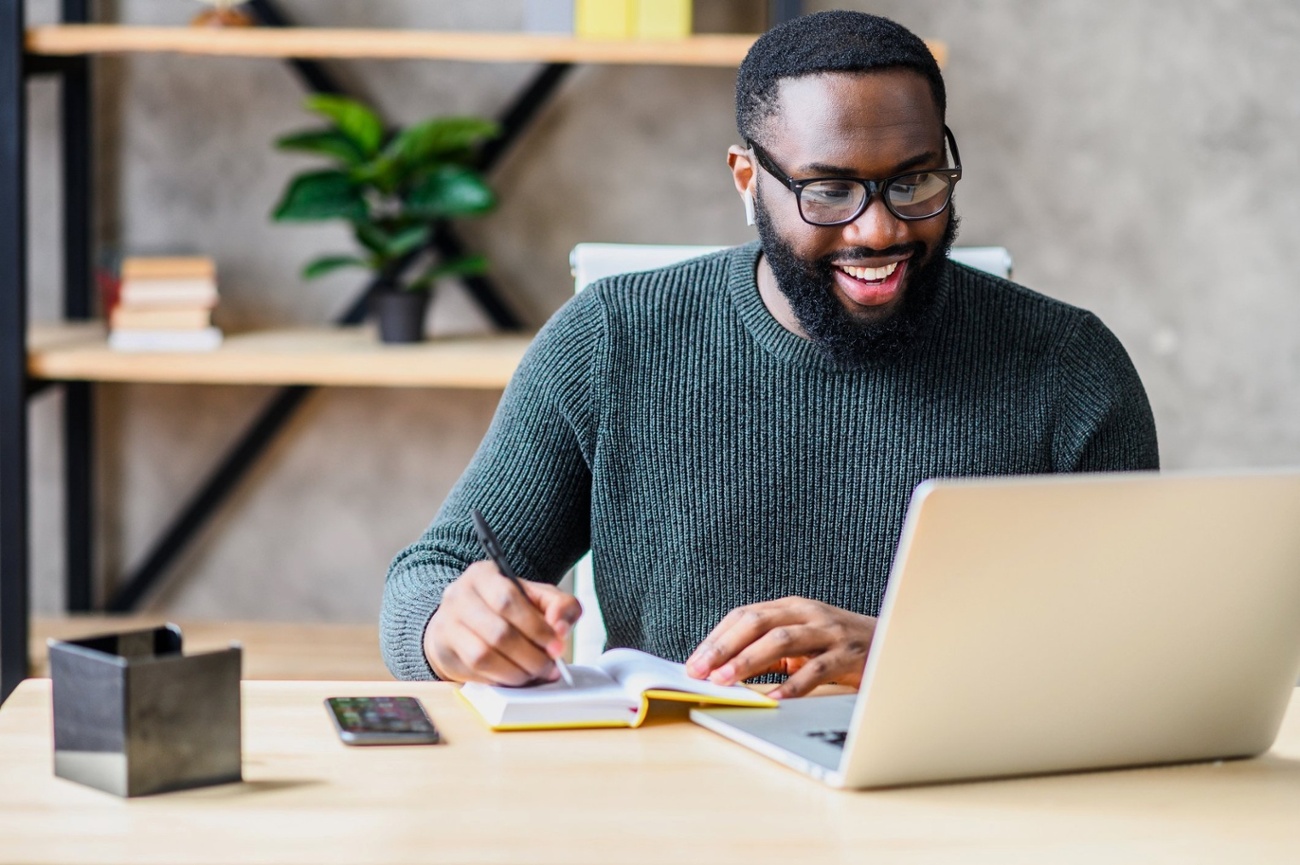 Mailock trial
Start your trial
Get a free 14-day trial and start securing your comms. Protect clients and maximise efficiency.